"Top Gun 2" will happen before "Mission: Impossible 5"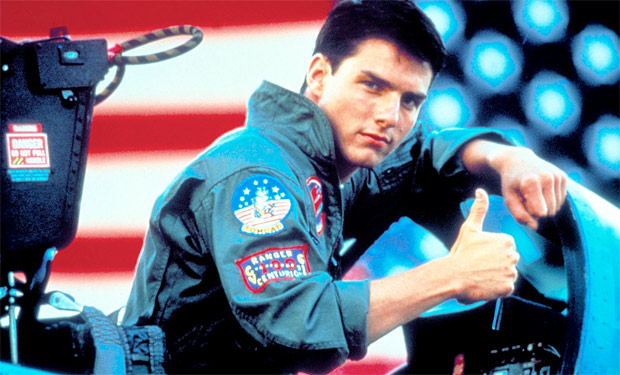 Posted by Terri Schwartz on
"Top Gun 2" might be coming sooner than we realized. Last we heard was that Peter Craig was working on the script, but it turns out that Paramount plans to get the flick off the ground in the next couple of years. In fact, according to DreamWorks president of production Adam Goodman, the studio wants to get this movie made before they start work on a new "Mission: Impossible" film.
"We'll likely make a 'Top Gun' sequel with Tom Cruise first," Goodman told The Hollywood Reporter. "Jerry Bruckheimer would produce, with Tony Scott returning to direct. All parties are moving ahead. We've hired Peter Craig to write the script."
Cruise still hasn't officially signed on board "Top Gun 2," but Goodman makes it seems like his involvement is a sure deal. And that's okay with us, because we'd rather see him reprise his role than someone else recreate it. In an earlier interview, Cruise seemed excited the movie was going forward.
"I said to Tony, I want to make another movie with him. He and I haven't made a film since 'Days of Thunder,'" Cruise explained. "Tony and I and Jerry [Bruckheimer], we never thought that we would do it again. Then they started to come to us with these ideas of where it is now. I thought, 'Wow, that would be … what we could do now."
According to Scott, the new film is "not even a reinvention, it's not even a sequel. It's a re-thinking." This time, the "Top Gun" story will be told from the perspective of "guys sitting in Nevada on computers playing war games" and follows the "end of the generation of fighter pilots." Needless to say, it's "a very different movie."
Do you want to see a "Top Gun 2"? Tell us in the comments section below or on Facebook and Twitter.