Definite third Bond girl and possible character departure for "Skyfall"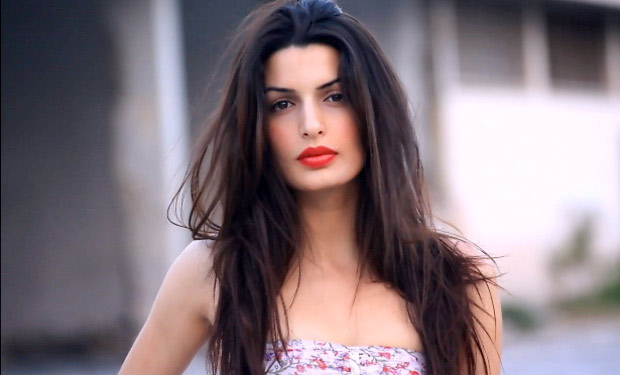 Posted by Aubrey Sitterson on
"Skyfall" isn't set to premiere in London until October of this year, but this week has seen a trickle of news come out regarding the twenty-third James Bond movie. Lucky Daniel Craig will be getting a third Bond girl for the flick, and for those who aren't afraid of a little (or possible pretty huge) spoiler, there's a fascinating new "Skyfall" rumor.
But first, the news that even the most spoiler adverse Bond fans can appreciate: A new Bond girl! According to MI6 Tonia Sotiropoulou will be joining the cast as Bond's girlfriend at the beginning of the movie. Back in August of last year, the Greek actress had auditioned for the role of Sévérine, the most prominent of "Skyfall's" three Bond girls, which ended up going to Bérénice Marlohe. Because we're living in 2012, the news broke via Sotiropoulou's Facebook page, where she announced that she would be traveling to Turkey to participate in the film.
Though Sotiropoulou won't begin work on her "Skyfall" scenes until April 22, filming on the project is already underway, and in fact, rumor has it that a major, franchise-changing scene was just wrapped.
Consider this your final SPOILER WARNING.
According to Best for Film and a report from a "member of the 'Skyfall' team," M, the head of MI6 and Bond's commanding officer, won't be making it out of the movie alive. The unnamed source reports "We've just filmed M's death scene. Judi Dench is leaving the franchise," which if true, is pretty humongous news for Bond fans.
Originating in the original Bond novels by Ian Fleming, the character of M made the jump to film in the series' first movie, "Dr. No," where he was played by Bernard Lee. Dench was actually the fifth person to play the role, but the first woman, joining the cast of 1995's "Goldeneye," making her one of the few holdovers from the franchise's (in our opinion underrated) Pierce Brosnan days.
What do you think about the latest "Skyfall" news? Do you think the M news is legit, or have rumors of her death been greatly exaggerated? Tell us in the comments below.