Louis C.K., Kristen Wiig and more make Time's 100 Most Influential list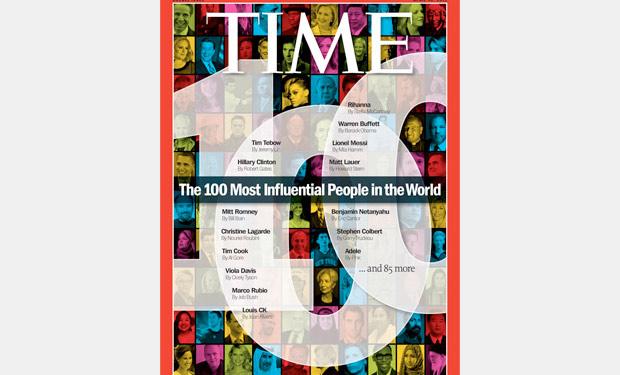 Posted by Terri Schwartz on
As they do every year, Time magazine has released their list of the 100 most influential people in the world, and we were surprised and pleased to see that some people we adore have made the list. Chief among them is Louis C.K., who won over audiences with his FX show "Louis" and his no-strings-attached comedy special "Live at the Beacon Theater."
"What you see on 'Louie' is just the tip of the iceberg — a funny, clever show. What you're not seeing is that he produces it, he writes it, he edits it, he knows every lens, every camera angle. He's Steven Spielberg without the beard and with humor," Joan Rivers wrote about Louis for the magazine. "There's no downside to him. He's the next Big One."
And CK wasn't the only comedian to make the big list. Judd Apatow wrote in about Kristen Wiig, who has quickly become the reigning comedy queen. "She never thought she was making a statement about women in comedy," he wrote of Wiig's award-winning film, "Bridesmaids." "I guess coming fast out of the gate requires years of hard work that nobody but me gets to see. I am the lucky one."
Also on the list were Chelsea Handler, who Kathy Griffin praised, and Stephen Colbert, who Garry Trudeau wrote in about. But it wasn't only comedians who were recognized by Time this year.
Dramatic actresses including Viola Davis, Jessica Chastain, Claire Danes and Tilda Swinton also made the cut. Cicely Tyson wrote that Davis's success as an actress and a person "affords me great hope for the future," while Gary Oldman called Chastain "formidable," "tremendous, terrific, awesome, outstanding." Sally Potter praised Swinton on prioritizing "being over acting, presence over character," and Valerie Plame Wilson praised Danes for giving a "finely calibrated, deliberate and nuanced" performance in "Homeland."
Lastly, The Weinstein Company producer Harvey Weinstein was honored with a spot on the top 100, and it was Johnny Depp who was brought on board to write about him. "There are producers, and then there are producers," Depp wrote. "Harvey belongs to the latter batch."
Do you think that these Hollywood stars deserved to be in Time's top 100? Tell us in the comments section below or on Facebook and Twitter.