"The Mummy" getting rebooted by Universal courtesy of "Prometheus" writer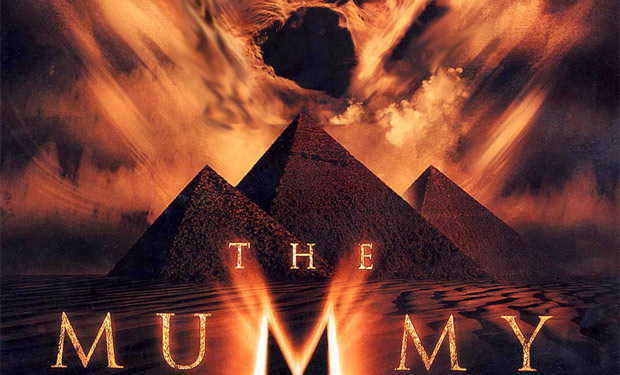 Posted by Terri Schwartz on
When sequels just won't work, it's time for the reboot treatment to come clean up the mess. That seems to be the case with "The Mummy" franchise, which is now reportedly getting a reboot at Universal.
Variety is reporting that "Prometheus" scribe Jon Spaihts has been hired to write the reboot, which Sean Daniel will return to produce. From what Spaihts had to say about the flick, it sounds like he and Universal are starting from scratch with the material.
"I see it as the sort of opportunity I had with 'Prometheus': to go back to a franchise's roots in dark, scary source material, and simultaneously open it up to an epic scale we haven't seen before," he said.
"The Mummy" first came out in 1999, making $155 million in the United States alone. Its sequel, "The Mummy Returns," hit theaters two years later and cranked that number up to $202 million, though its spin-off, "The Scorpion King," only made $91 million when it bowed in 2002. Universal finally made a third installment of "The Mummy," titled "Tomb of the Dragon Emperor," in 2008, but the flick had replaced Rachel Weisz with Maria Bello and earned only $102 million domestic (though its additional $298.6 million in worldwide sales helped cover its $145 million budget).
Two things were obvious from this: the "Mummy" franchise has run its course, and leading man Brendan Fraser just was not as bankable as he used to be. It didn't help that "The Mummy: Tomb of the Dragon Emperor" had piddling 13 percent rotten scores on Rotten Tomatoes. So it does seem like the proper route going forward is reboot versus additional sequel.
A reboot could have a lot of promise. There's plenty of interest in the mythology of mummies, and plus the original conceit — creating a new "Indiana Jones"-style series — will still likely work in today's world. But it sometimes feels like creating reboots to movies — especially original concepts like this — that are little more than a decade old is being disrespectful to their memory. "The Mummy" was an interesting film, and the ideas are all there, so why not make a new movie in the style Spaihts describes, instead of tacking "The Mummy" name onto it in the hopes to garner more interest?
Do you agree with our exhaustion of reboots? Tell us in the comments section below or on Facebook and Twitter.