Call-In Commentary: Watch "The Moth Diaries" trailer with writer-director Mary Herron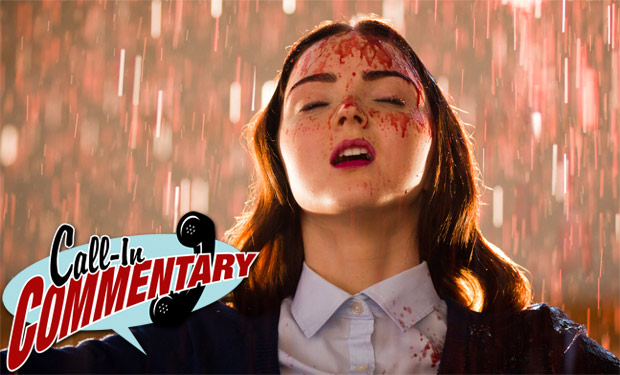 Posted by Brian Jacks on
Director Mary Herron is no stranger to psychological thrillers; one viewing of her seminal '90s classic "American Psycho" can tell you that. So it's no surprise that for her new film "The Moth Diaries," she's taking audiences inside the rigid American institution known as the boarding school. More specifically, Herron takes on the bond between teenage girls, which — as everyone knows — is laced pretty heavily with substantial drama. It is, according to the director, a "gothic coming of age story."
To dive deeper into the film, we recruited Herron for our Call-In Commentary series, where filmmakers provide audio commentary to their movie trailer. In the resulting video below, Herron discusses her main characters and their intertwining relationships which appear to be coming to an explosive head. "The Moth Diaries" is currently available via digital and VOD, and is opening theatrically on April 20.
video player loading
.
.
.
MORE CALL-IN COMMENTARIES:
– Watch the "Brake" trailer with star Stephen Dorff
– Watch the "Detachment" trailer with director Tony Kaye
– Watch the "Bending the Rules" trailer with WWE Superstar "Edge"
– Watch "The Snowtown Murders" trailer with director Justin Kurzel
– Watch the "Being Flynn" trailer with writer-director Paul Weitz
– Watch the "Tim and Eric's Billion Dollar Movie" trailer with Tim and Eric
View more Call-In Commentaries…
Will you be checking out "The Moth Diaries"? Let us know in the comments below, or on Facebook or Twitter.