"The Avengers" new TV spots premiere as the AMC Marvel movie marathons sell out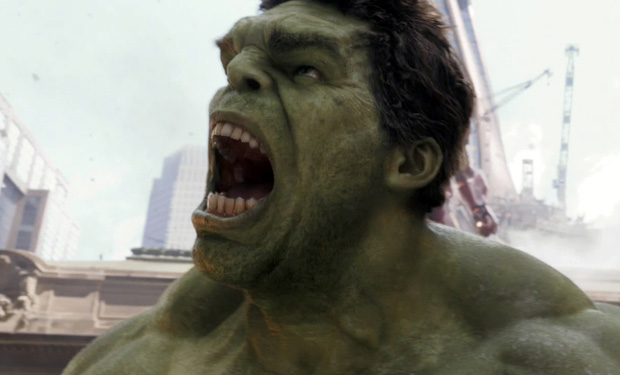 Posted by Terri Schwartz on
Marvel has released two new TV spots to promote the upcoming release of "The Avengers."
The first minute-long trailer emphasizes how the movie will be told from Captain America's perspective. As he discovers that the world has changed since he last was awake to see it, he also meets his fellow Avengers for the first time. At first we were hesitant about the news that "The Avengers" would be told through the Cap's eyes, but now it makes sense to us and seems like it's going to work out really well.
The second 30-second long TV spot focuses more on the ensemble side of "The Avengers," much like we've seen in the other promotion in the movie. It includes a bunch of new footage, but the best moment comes when we finally get to see someone yell out "Hulk… smash!" Finally. Finally.
In other "Avengers" news, fans are out of luck if they haven't already purchased tickets to AMC's "Ultimate Marvel Marathon." Tickets have sold out for the event a month before the six-movie AMC marathon is set to take place, according to Deadline.
Apparently AMC is planning to add some more screenings at select locations, so if you're near one of the 10 AMC theaters holding these events and haven't bought a ticket yet, now is a time to keep your eyes open. Theaters in New York, Orlando, Los Angeles, Boston, New Jersey, San Francisco and Toronto are participating in the Marvel marathon.
"The Avengers" hits theaters on May 4.
What did you think of the new TV spots? Are you planning on going to the AMC Marvel movie marathon? Tell us in the comments section below or on Facebook and Twitter.