Check out this collection of "Avengers"-themed art from Hollywood's Gallery 1988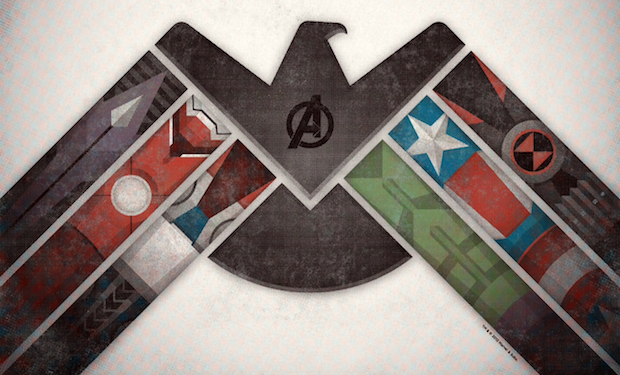 Posted by Terri Schwartz on
Nerdy art fans… assemble!
If you live in or around the Los Angeles area and you care about pop culture or art galleries (or both), you've probably hear of Gallery 1988. The art gallery has announced that it's going to be launching an "Avengers"-themed show to tie in with the Marvel film's opening weekend. It will feature the work of artists like Dave Perillo, Rhys Cooper, Scott Campbell and Kiersten Essenpreis, and will run from May 3 to 6.
There will be an opening night reception on May 3 from 7pm to 10pm, and then the gallery will be open from Friday to Sunday during normal business hours. The original art work sells fast, so if you're more interested in buying than browsing and have a couple hundred bucks to spare, I'd recommend getting there opening night.
If you're free this coming weekend and are a fan of "The Avengers," I'd highly suggest you check this out. Even if you're just interested in seeing what the big deal is, it's definitely worth stopping by. The last Gallery 1988 show I attended was the "Please Post Bills" Bill Murray tribute that they held back in November, and it was an absolute blast. (I even picked up this while I was there.) Though some of the art might be available online in the store at a later date, it's always a treat to stop by the Gallery 1988 location on Melrose.
Directed by Joss Whedon, "The Avengers" stars Robert Downey Jr., Mark Ruffalo, Chris Evans, Chris Hemsworth, Samuel L. Jackson, Tom Hiddleston, Scarlett Johansson, Jeremy Renner and Cobie Smulders. It's due in theaters on May 4.
Are you intrigued by Gallery 1988's "Avengers" show? Tell us in the comments section below or on Facebook and Twitter.