"The Amazing Spider-Man" international trailer looks at Peter Parker's secrets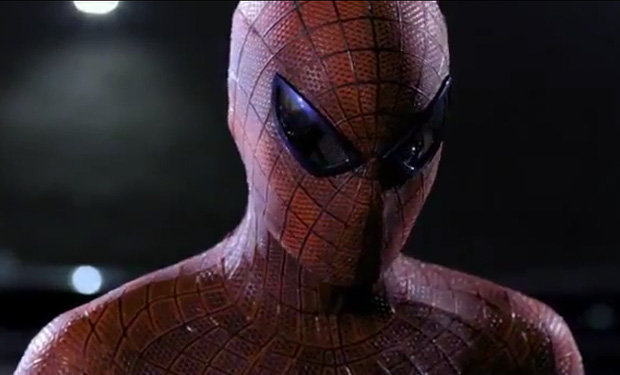 Posted by Terri Schwartz on
"The Amazing Spider-Man" is now two and a half months away, and the marketing for the flick is heating up. Sony has just released a new international trailer for the film that gives fans a bare-bones look at the movie's plot.
Though none of the information contained in the trailer is new, it does have some scenes that we haven't seen before. But what's important is the teaser set up the basic premise for the flick. "The Amazing Spider-Man" focuses on Peter Parker's journey to discover the secret of his parents' early death. That brings him face-to-face with Dr. Curt Conners, played by Rhys Ifans, who ends up becoming the film's villain, The Lizard. The trailer underlines the difference between the secrets that you keep (like the fact Peter keeps the fact he's Spider-Man secret from his friends, family and girlfriend) and the ones that are kept from you (the true reason behind Peter's parents' death).
In other "Spider-Man" news, Marc Webb shared in a recent interview with Total Film (via ComicBookMovie.com) the design for his film's Spider-Man costume. It turns out that his goal was to make it look as homemade as possible.
"His eyes are popped-out lenses from his sunglasses and his feet are threads from shoes. We thought about what material Peter would have access to," he said.
"The Amazing Spider-Man" stars Andrew Garfield, Emma Stone, Martin Sheen, Rhys Ifans, Sally Field and Denis Leary. It's due in theaters on July 3.
Are you looking forward to "The Amazing Spider-Man"? Let us know in the comments section below or on Facebook and Twitter.