"The Amazing Spider-Man" debuts three new clips, plus Andrew Garfield speaks out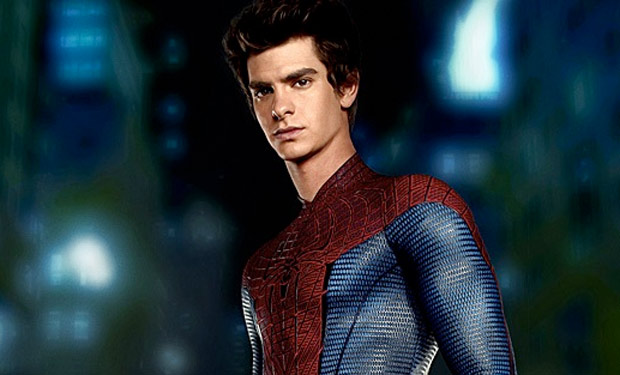 Posted by Terri Schwartz on
"The Amazing Spider-Man" might not hit theaters until July 3, but Sony is laying it on thick with the viral marketing campaign. Three new scenes from the movie have been released teasing a few elements of the flick that haven't been shown in its recent trailers.
In the first clip, Parker harasses a baddie that he caught in his web — literally. It's definitely a welcome change to see a more light-hearted Spider-Man than we've seen in the current promotion of the film, which has been decidedly angsty.
Up next, we get a better look at the subway scene that has been seen in many trailers and TV spots for "The Amazing Spider-Man." Based on the surreal nature of the sequence, it seems like it might actually be a dream scene (which can explain why Parker can get away with launching himself to the top of a NYC subway car without his mask on).
Last but not least, the third scene shows off some of the surprising strength changes that come along with being Spider-Man.
Leading man Andrew Garfield also was a guest on "The Ellen DeGeneres Show," which he visited to help promote "The Amazing Spider-Man." During the interview, he discussed how he had to start working out pretty heavily once he found out he got the role, and the unfortunate irritating nature of his Spider-Man suit.
"It was a life change," Garfield said of having to get in shape for the movie. "I get frustrated with men's health magazines you know, because it's like in five minutes you'll be as fit as a fiddle if you just follow these three simple steps and eat cucumbers, but this is hard work. I wouldn't be able to do it without someone [helping]."
DeGeneres asked whether the suit was comfortable or not, and Garfield was quick to say that it wasn't. He added that he wasn't allowed to wear anything under the suit because it was so skin tight.
"It's made of something that's designed to make you irritated. I don't know what the exact name is, but that's the description on the [label]," he said. "The whole point of wearing a mask is you feel free and you can be whatever you want and you can be witty. That was the whole point; Peter Parker becomes Spider-Man, becomes this alter-ego. But knowing that your keister has been shot [by paparazzi] from many different angles makes you very uncomfortable."
What do you think of these new clips? Were you charmed by Garfield in this interview? Tell us in the comments section below or on Facebook and Twitter.