SXSW 2012: The Black and White Years perform "Opposite of Emptiness"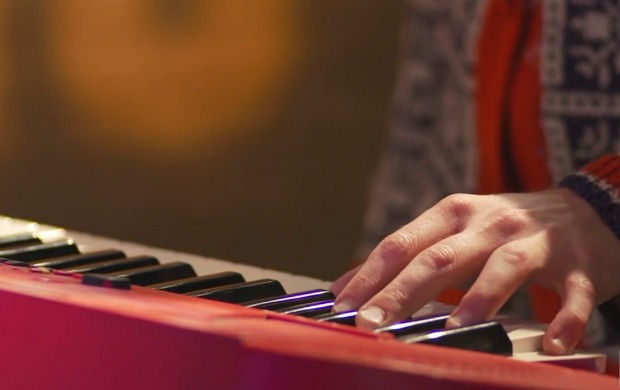 Posted by Melissa Locker on
The yearly SXSW film, interactive and music festival means a lot to the members of The Black and White Years. Why? Because it was at the festival in 2007 that the band was discovered by Jerry Harrison of Talking Heads and Modern Lovers. We're just guessing, but we think Harrison was drawn to the group's aggressive rhythms, New Wave edge and jabbing vocals. Whatever it was Harrison produced the Austin-based band's debut, elevating the group to hometown heroes. Since then the band has continued to produced solid guitar-and-keyboard-driven rock year after year. Their song "Power to Change" was awarded Song of the Year at the 2009 Austin Music Awards and their 2010 full-length "Patterns" is chock-full of danceable groove-filled honest rock songs.
The group swung by our studio at this year's SXSW to give us an almost-acoustic performance of their unique brand of intelligent indie rock. Watch as the band performs their song "Opposite of Emptiness":
video player loading
.
.
.