"Sin City" sequel to begin shooting this summer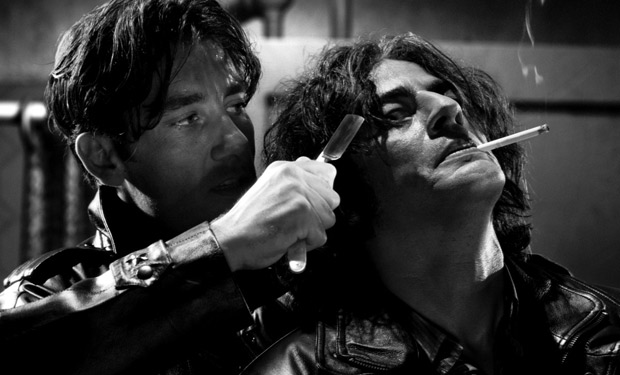 Posted by Terri Schwartz on
It seems as though "Sin City" is finally getting its long anticipated sequel.
The flick will be called "Frank Miller's Sin City: A Dame To Kill For" and is allegedly going to start filming over the summer. Robert Rodriguez and Frank Miller announced via a press release that they'll again be sharing their duties as director on the project and that many of the original cast is expected to return, with further casting will begin next week.
According to Miller, "Robert Rodriguez and I are going to shake things up and deliver a ferocious film experience that is going to go even further than the first."
Those are some high standards to hold oneself too, especially since both Miller and Rodriguez have been hyping fans for a sequel since "Sin City" first came out in 2005. In fact, we're inclined to put this news into the "Arrested Development" category of "we'll believe it when we see it."
Still, this is pretty exciting news. It's long been anticipated that "A Dame To Kill For" — the second story published in Miller's "Sin City" graphic novel series — was going to be what the film's sequel would be based on. Many familiar characters like Dwight, Nancy and Miho are major players in the second story, but we also meet new players like Ava, Damien Lord, Agamemnon and Mort.
The actors whose roles are revisited in "Frank Miller's Sin City: A Dame To Kill For" include Clive Owen, Mickey Rourke, Jessica Alba, Devon Aoki, Rosario Dawson, Jaime King, Michael Madsen and Michael Clarke Duncan. Hopefully the large majority of them come on board, as "Sin City 2" would not be quite the same without them. No word yet on an official release date, unfortunately.
Will you check out "Sin City: A Dame To Kill For" when it eventually comes out? Let us know in the comments section below or on Facebook and Twitter.