Call-In Commentary: Watch the "Safe" trailer with writer-director Boaz Yakin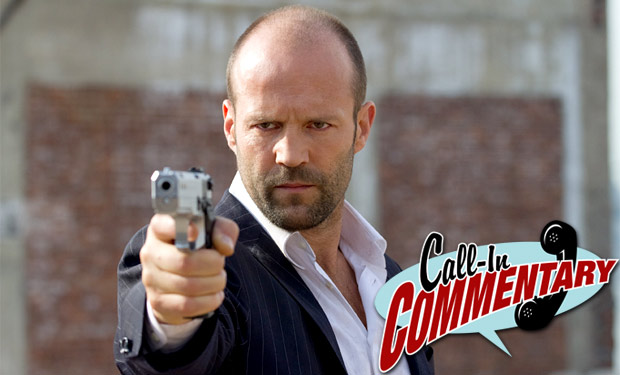 Posted by Brian Jacks on
Bruce Willis aside, there probably isn't another pure "action" star these days than Jason Statham. From "Crank" to "The Transporter" and a million films in-between, the actor has become a first-class pleasure to watch as he pummels his way through triads, the mafia, foreign armies and anything else you can think of. That's precisely the role Jason takes up in his new movie, "Safe," where he plays a former cage fighter who gets thrust into protecting a young girl whose mind holds a very special key. As a multitude of bad guys line up to take him down, Statham puts on his Sunday best and thrashes his way across New York City.
"Safe" is the brainchild of "Remember the Titans" director Boaz Yakin, who pays homage to his hometown with a throwback to films like "The French Connection" and even "Warriors." Yakin describes his inspirations in detail in our new Call-In Commentary, where filmmakers provide commentary to their movie trailer. In the video below, hear Yakin describe why Statham is our era's Charles Bronson, just why he needed to include a subway scene and much more. "Safe" opens in theaters today.
video player loading
.
.
.
MORE CALL-IN COMMENTARIES:
– Watch the "Bernie" trailer with writer-director Richard Linklater
– Watch "The Cabin in the Woods" trailer with star Fran Kranz
– Watch "The Moth Diaries" trailer with writer-director Mary Herron
– Watch the "Brake" trailer with star Stephen Dorff
– Watch the "Detachment" trailer with director Tony Kaye
– Watch the "Tim and Eric's Billion Dollar Movie" trailer with Tim and Eric
View more Call-In Commentaries…
Will you be checking out "Safe"? Let us know in the comments below, or on Facebook or Twitter.