Robert Rodriguez wants Mel Gibson and Michelle Williams for "Machete Kills"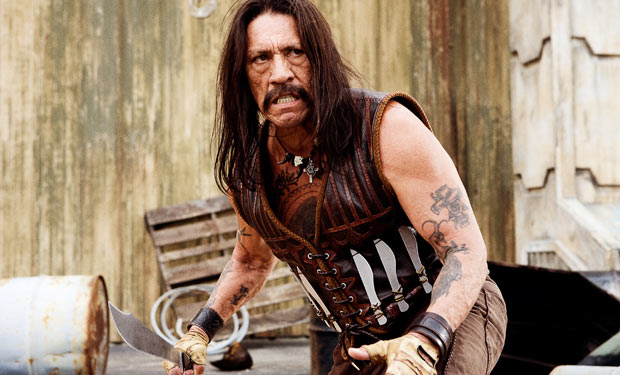 Posted by Terri Schwartz on
Robert Rodriguez is getting busy bringing his most anticipated sequels to the big screen (and no, we aren't talking about the next "Spy Kids" film or a new "Shark Boy and Lava Girl"). Hot off yesterday's news that Rodriguez is going to be reteaming with Frank Miller to make "Sin City: A Dame To Kill For," the director is also apparently working hard to bring "Machete Kills" in front of the camera within the next few weeks (the same time frame we heard back in February).
The news comes via Deadline, who says that Rodriguez is shopping the project around Cannes in the hopes of acquiring financing. He also is apparently trying to convince Michelle Williams and Mel Gibson to come on board as well, with the plan to start shooting in Austin around the beginning of May.
Though Danny Trejo is the titular leading man in "Machete Kills," fans will remember that "Machete" was similarly loaded with big stars. Everyone from Michelle Rodriguez and Jessica Alba to Steven Seagal and Robert De Niro had roles in the movie. And it seems like Gibson might be the sequel's version of Lindsay Lohan (i.e. the wild card).
Rodriguez will have a stacked filming schedule if this plan actually works out. He announced yesterday that he wants to start shooting "Sin City: A Dame To Kill For" this summer, and we aren't too far away from that. Then again, as Collider points out, Rodriguez is known for shooting quickly (and cheaply), so it actually might not be much of an issue.
The plot of "Machete Kills" has Machete "taking down a madman cartel leader and an eccentric billionaire arms dealer who has hatched a plan to spread war across the planet with a weapon in space." No word yet on a planned release date.
Which would you rather see first, "Machete Kills" or "Sin City: A Dame To Kill For"? Let us know in the comments section below or on Facebook and Twitter.