Robert Orci and Alex Kurtzman hired to rewrite "The Amazing Spider-Man 2"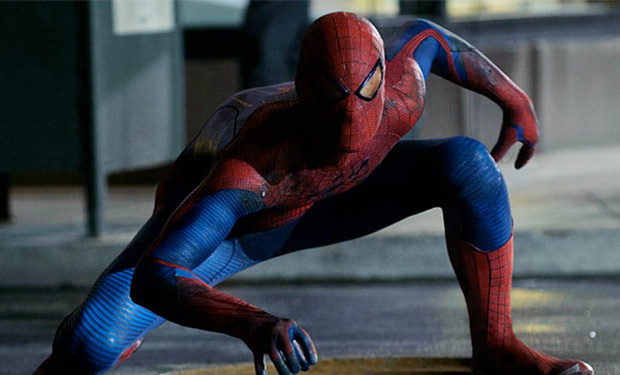 Posted by Terri Schwartz on
It seems as though Alex Kurtzman and Roberto Orci are Hollywood's number one screenwriting dream team right now. The duo has tackled franchises like "Transformers," "Star Trek" and "Mission: Impossible," and now Sony has reportedly hired them to work on their "Spider-Man" series.
Deadline has learned that Kutzman and Orci have been hired to rewrite "The Amazing Spider-Man 2." James Vanderbilt, who also penned the first film, wrote the original script. "The Amazing Spider-Man" hasn't even hit theaters yet, so it's a pretty big vote of confidence that Sony already has a screenplay for its sequel, but it seems like the studio wanted to make sure its follow-up was going to be bigger and better in all the right ways.
Kurtzman and Orci released a statement in a press release that says, "We grew up as huge Spider-Man fans so, to us, the opportunity to work on this film is akin to being handed the Holy Grail. We love the direction Sony and the filmmakers are taking the Peter Parker/Spider-Man mythology and we couldn't be more excited to be a part of this legendary franchise."
The duo is no stranger to genre filmmaking or sequels. They wrote the first two "Transformers" films, "Mission: Impossible III" and both of J.J. Abrams' "Star Trek" movies. While they have had a dud here and there (sorry "Cowboys & Aliens"), the team is generally well respected in the industry.
Having their stamp on "The Amazing Spider-Man 2" is nothing but a good thing for the movie. The first flick in Sony's rebooted series is going to focus on Peter Parker's quest to discover the secret being kept about his parents, but this news seems to be a guarantee that its sequel is going to be bigger and broader in scope. "Spider-Man 2" sort of did the same thing with the inclusion of Doc Oc, so hopefully "The Amazing Spider-Man 2" follows in its predecessor's footsteps.
"The Amazing Spider-Man 2" is slated to hit theaters on May 2, 2014.
Are you excited about Orci and Kurtzman's rewrite of "The Amazing Spider-Man 2"? Tell us in the comments section below or on Facebook and Twitter.