Five of Our Favorite Reggie Watts Performances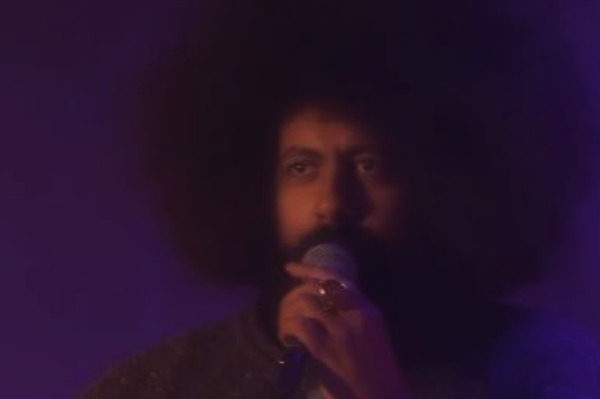 Posted by Melissa Locker on
As you know, Comedy Bang! Bang! is premiering on IFC on Friday, June 8th and we couldn't be more excited. The talk show is based on Scott Aukerman's popular podcast of the same name, and will be a riff on the late night talk show format. But with Scott Aukerman on the couch, you know that the combination of celebrity appearances and comedy sketches will be unfiltered, spontaneous and slightly surreal. But Comedy Bang! Bang! is not a one-man operation. Far from it. The show will be punctuated by banter and beats provided by bandleader of his own one-man band, musical mastermind Reggie Watts. Want to hear more about Reggie's role on Comedy Bng! Bang!? Head here. As we kill time before Comedy Bang! Bang! we thought we'd take a few minutes to introduce you into the weird and wonderful world of Reggie Watts.
His performance on Conan is legendary:
He stopped by TEDx in DC for a discussion on when technology fails:
And, of course, we're a little partial to the "Portlandia" theme song he crafted:
Here he is freestyling with Childish Gambino a.k.a. Donald Glover:
Finally, we have "F_ck Sh_t Stack":
Comedy Bang! Bang! premieres on IFC on Friday June 8th.