Quentin Tarantino's "Django Unchained" teaser poster revealed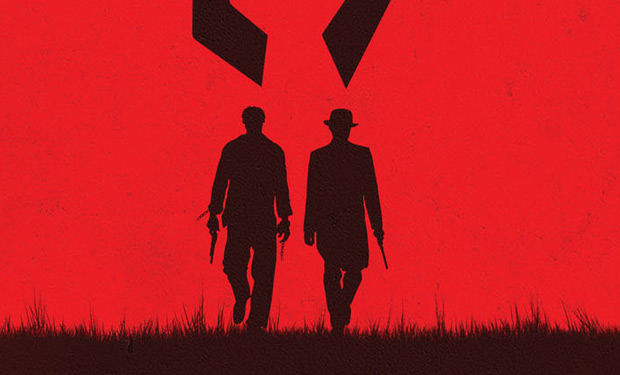 Posted by Aubrey Sitterson on
In a year full of absolutely huge, heavily-hyped movies, "Django Unchained" is in the running for most anticipated – especially in the non-superhero division. Though we've been hearing about it for ages and even caught glimpses of writer/director Quentin Tarantino's handwritten cover to the script, we still haven't seen much of the revenge flick. Thankfully, a Spanish teaser poster for the flick has been released, and while it doesn't give us a look at lead actor Jamie Foxx – or any actors for that matter – it's an arresting, stark image that fits in thematically and aesthetically with what we know about the film so far.
"Django Unchained" is being released by The Weinstein Company domestically, but Sony is taking care of international distribution, which explains why the poster was introduced to the internet via Sony's Twitter. The piece is minimalist, using only red, black and white to depict an image of two men – presumably freed slave Jamie Foxx and bounty hunter Christoph Waltz – positioned underneath a broken chain. Unchained. A broken chain. You get it. Slash Film points out that the poster evokes the work of the the late, great Saul Bass, and they aren't far off the mark.
The film, Tarantino's eighth, will hit theaters on Christmas Day, December 25, 2012. It's been described as a "southern" genre film, taking influence from both revenge movies and westerns, with a story that follows Foxx's Django on a mission to rescue his wife from an evil plantation owner. The flick has a murderer's row of actors involved in it, including Foxx, Waltz, Leonardo DiCaprio, Kerry Washington, Samuel L. Jackson, Kurt Russell, Sacha Baron Cohen, Don Johnson, Walton Goggins and RZA.
What do you think about the "Django Unchained" teaser poster? Tell us in the comments below or on Facebook or Twitter.