Quentin Tarantino's "Django Unchained" full plot synopsis released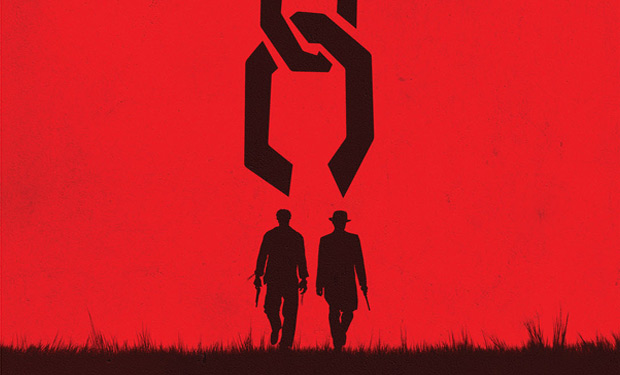 Posted by Aubrey Sitterson on
Yesterday we showed off the teaser poster for "Django Unchained," but while it's a stark, expressive piece, it doesn't really tell us anything new about Quentin Tarantino's newest film. Thankfully, with the release of a full synopsis today, we now have a lot more plot details about the director's southern revenge flick.
While versions of the "Django Unchained" script have been floating around for months, this synopsis is a great opportunity to learn what the film is about without verging into full-on spoiler territory. Slash Film has reproduced the entire synopsis, and were savvy enough to point out a couple interesting, non-plot-related aspects of the film. First off is the fact that "Django Unchained" is only the second Tarantino film to not be produced by Lawrence Bender, who has worked on every one of the director's movies except for "Death Proof."
The other, perhaps even more significant personnel change is in regards to the editing of "Django Unchained." For his entire career, Tarantino's films were masterfully edited by the tremendous Sally Menke, who sadly passed away in 2010. The editor left an indelible mark on Tarantino's oeuvre, as well as a sizable set of editing shoes for whoever would be selected to take her place. Stepping into the breach is Fred Raskin, who has not only assisted Menke on "Kill Bill," but also worked on "Punch-Drunk Love," "Boogie Nights" and the "Fast and the Furious" series. Not exactly a shabby resume.
The "Django Unchained" plot synopsis serves to clarify and formalize much of what we have already heard about the film, namely that it focuses on the partnership of Jamie Foxx's Django and Christoph Waltz's bounty hunter Dr. King Schultz. Schultz apparently purchases the slave Django with plans to free him upon catching his quarry, but Django's primary goal is rescuing his wife Broomhilda, played by Kerry Washington. Their hunt leads them to "Candyland," a plantation where slaves are forced to fight one another for sport by their owner, Calvin Candie, played by Leonardo DiCaprio.
Quentin Tarantino's eighth film will hit theaters on Christmas Day, December 25, 2012, and in addition to Foxx, Waltz, Washington and DiCaprio, also features RZA, Samuel L. Jackson, Kurt Russell, Sacha Baron Cohen and Walton Goggins, among others.
Does the plot synopsis for "Django Unchained" have you thirsty for revenge? Tell us in the comments below or on Facebook or Twitter.