"Prometheus" viral ad for David 8 features Michael Fassbender as a chilling android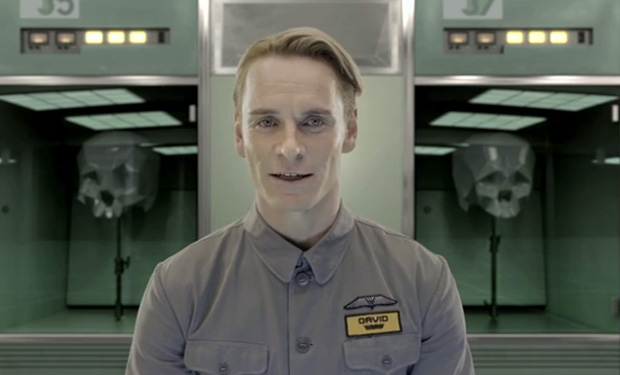 Posted by Terri Schwartz on
Wow. That's the only thought we have after watching the newest "Prometheus" viral ad for the film's David android line.
Fox is really getting their marketing campaign right for this movie. The two and a half minute long ad is meant as a commercial for Weyland Corporaion's new David 8 robot, a technological, intellectual, physical and emotional upgrade from its predecessors. Of course, it also helps that all of these versions look an act like Michael Fassbender.
video player loading
.
.
.
Directed by Ridley Scott, "Prometheus" stars Charlize Theron, Noomi Rapace, Logan Marshall-Green, Idris Elba, Fassbender, Guy Pearce and Sean Harris.
Where you as impressed by the David ad as we were? Let us know in the comments section below or on Facebook and Twitter.