Exclusive premiere: Laid Back "Cosyland"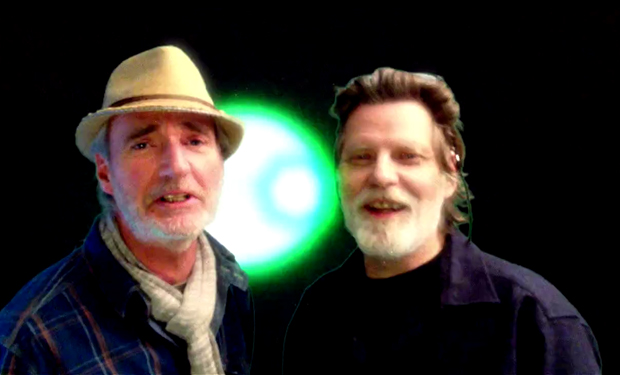 Posted by Brandon Kim on
The Danish legends who brought us hits in the early 80's like "Bakerman," "Sunshine Reggae" and the inimitable, "White Horse," have returned. And it sounds like John Guldberg and Tim Stahl haven't missed a beat on this massively stoned out jam, featuring the most appealingly relaxed vocals ever to come out of Copenhagen. "Cosyland" is an easy bliss, coated in a comforting, well-aged and honeyed voice. It's more than a bit like reclining in a plush green room, in pajamas, with Michael Caine in an Alfonso Cuarón picture.
This song is the title track from an upcoming album, composed entirely of goodies unearthed from 1981, when Guldberg and Stahl were experimenting with, among other things, a Roland 808. "From those sessions, only 'White Horse' made it to a final treatment," the duo explain. "The rest of the material was left behind, as our record company at the time found it too different. Recently, that left-over material was transferred from analogue to digital and, to stay as true as possible to original intentions, we only added vocals, bass and drumbeats ahead of a final mix."
The video is was made entirely by Guldberg and Stahl, who took a heavy trip down memory lane with an iPad paint app, and some footage of themselves from those lost 1981 sessions.
video player loading
.
.
.
Are you ready to get Laid Back? Let us know in the comments below or on Twitter or Facebook!