Exclusive premiere: honeyhoney "Angel of Death"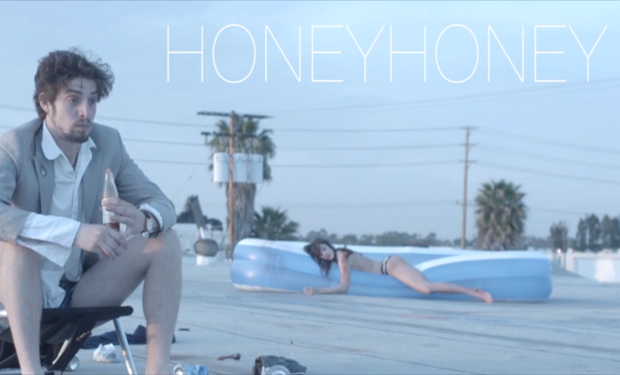 Posted by Brandon Kim on
Heartbreakers and murderers, the seemingly sweet folky duo, honeyhoney show what they're really capable of on this opener from their last album, "Billy Jack." Singer Suzanne Santo begins the song wistfully, "Floating on the wind until I find you," she sings longingly. But something wicked seeps in as Ben Jaffe and the rocking chair melody strums lazily on. "I guess there have been many others," she croons, "I bled them dry, and I licked the salty tears they cried."
This endearing yet dangerous duality made it's way into the video for "Angel of Death" too, which betrays its meaning up front. But they make dying look pretty good. "All I know is that Suzanne really wanted to get naked and Ben wanted to kill people," director Bradley Scott said, "So we compromised."
"I'd really just like to thank everyone that contributed," Scott added. "This was a real friends and family effort — especially our talented cast." Watch for cameos from Paget Brewster, Martin Starr, Joe Rogan, Jim Turner, and Jason Ritter, who gets caught with his fly down.
video player loading
.
.
.
honeyhoney are on tour now. Let us know if you get to see them in the comments below or on Twitter or Facebook!