Exclusive premiere: Dreamers "City of Hope"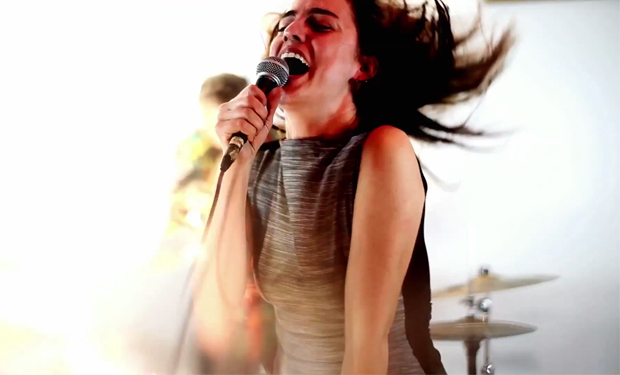 Posted by Brandon Kim on
LA's Dreamers are a high voltage maelstrom of punk and techno. Robbie Williamson and Megan Gold, who were also affiliated with the extremist fever dream known as, We Are The World, have paired off for this more minimal, but no less aggressive project. The debut is out May 22nd on Germ.
"They were sick of the redundant dicklessness all around them," notes their official bio, in the best possible terms. That was not directed at any of their other collaborators, just LA in general, I think. I dig the vaguely Native American presence hovering around behind Williamson as he goes animal spirit on his drum kit. Meanwhile, Gold, who will be goddamned if she let's this moment slide through her hands, alternates between dazed and cutting, between Siouxsie Sioux and Perry Farrell, like a white hot Jane's Addiction incarnate, in a leotard.
video player loading
.
.
.
If you're not seizing up in your chair, let us know if you think the Dreamers' moment has arrived in the comments below or on Twitter or Facebook!