Exclusive premiere: Alcoholic Faith Mission "Ask Me This"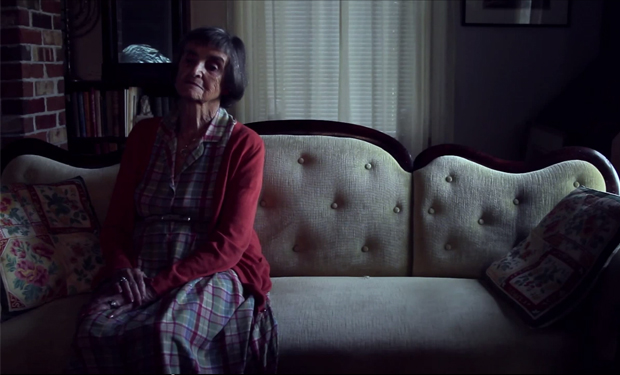 Posted by Brandon Kim on
The Danish six-piece, Alcoholic Faith Mission, have gained a reputation for releasing visually interesting videos — such as last year's award winning "Legacy," featuring a girl and her dead pet mouse. The decidedly more somber, "Ask Me This," isn't as preoccupied with death as it is with the memories of life that we hide away.
"The song evoked such great longing, such sadness, it doesn't sound like a young love song it's eternal, a love that continues long after the person is gone," director Guy Manly said. "The idea for 'Ask Me This' came from the iconic images of the WWII generation returning from overseas, young, full of life, confident, and in love. In today's world I think the elderly are neglected and hidden, our idea of beauty is to be young, our idea of quality is to be new."
Old grainy film plays throughout the video as both background and foreground, sometimes imposed over the old woman we see going about her day, making tea, applying lipstick, nodding off. Eventually we see the source of these images, an old projector lights up, casting these scenes from her youth on the wall as she closes the door on a room full of the relics of her past.
"I think there is something to be learned from experience, hardship, and wisdom," Manly added. "'Ask Me This' is a homage to the life that was and that too few ask about."
video player loading
.
.
.
Isn't it time to ask, before it's too late? Let us know in the comments below or on Twitter or Facebook!