Exclusive premiere: Paul Brill "Last W+T"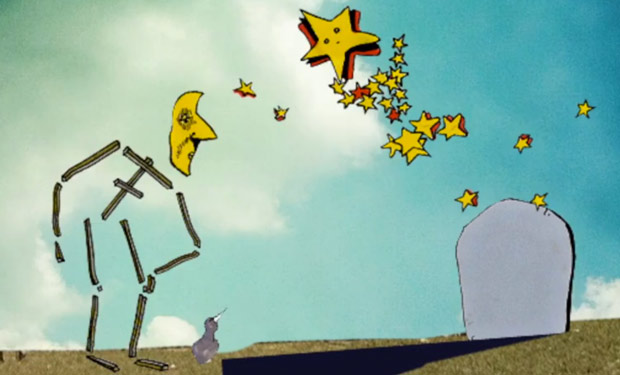 Posted by Brian Jacks on
Brooklyn-based musician Paul Brill has made a name for himself in Hollywood, scoring songs for such films as "Page One: Inside the NY Times," "The Devil Came on Horseback," "Freakonomics," and even shows like "Steven Seagal: Lawman." But he's also a solo artist, and we have the exclusive video premiere for his bouncy rock track "Last W+T."
Featuring layered animation that recalls something from Terry Gilliam, the video was directed by Michael Arthur who provided a statement which you'll find below below. You can find more about Paul at PaulBrill.com and via his Facebook page.
video player loading
.
.
.
Director's Statement – Michael Arthur:
When I first heard "Last W&T," I was struck by one of my favorite qualities in a great pop song, the combination of a seemingly effortless pop joy with an almost melancholy lyrical ambivalence. That sort of sophisticated tension gave me a guiding direction that allowed me the freedom to draw whatever came in to my head and not worry too much about about how the images would tie together. I figured if I could just tap into — and trust — the duality so evident in the music, then the drawings would all work out.

A few images came immediately. One of my first drawings for the video was the skeleton playing the flute and that led me to other skeletal drawings–It's such a great cartoon trope, the darkness of death made almost cute. The other image that came very strongly to mind was a man being tossed at sea in a too-small boat. These drawings sort of took me along to the larger dream-scapes of the piece, images taken directly and indirectly from the lyrics. It all seemed pretty disconnected and dreamy–images and scenes tied together primarily because they were childlike metaphors for both death and the way we struggle along the best we can.

Finally — pretty late in the drawing process — I imagined someone drifting off to sleep in an arm-chair because they were too tired to go upstairs to bed — someone who worked hard and didn't maybe get enough done despite their best efforts, wondering and dreaming about his end. I enjoy the process of discovery when I'm working on a project and I try not to have too many preconceived notions about structure and images. In this case, I allowed the song to inspire the drawings and I just tried to follow the impulses where they took me…
Leave your thoughts about the video in the comments below!