New "The Avengers" TV spots focus on costumes and coming together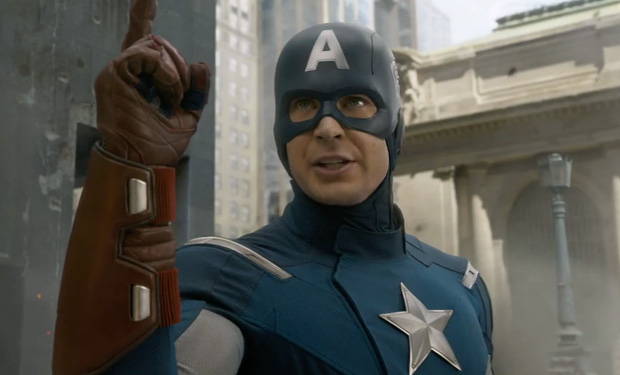 Posted by Aubrey Sitterson on
It's another day on the internet, and just as surely as the sun rises in the east and sets in the west, as inevitable as the passage of time itself, we have been treated to another round of "Avengers" publicity. Joining the abundant posters, behind-the-scenes photos, set reports, furtive iPhone videos, trailers and extended scenes, you can now add two new television spots to the list of things promoting a movie that you know you were going to go see anyway.
Fans of the Hulk, or even just those curious to see how the monster will integrate actor Mark Ruffalo's looks and facial expressions should definitely take a look, as there's some great footage of the CGI Giant both smashing and somewhat more impressively, emoting believably.
If you're hoping to get better glimpses of the movie's big bads, either Loki or the rumored alien invaders, you'll have to look elsewhere though. These most recent clips mostly focus on the Avengers assembling, without much of a look at the threat they're brought together to face…aside from that big giant, hovering, "Transformers"-esque robot of course.
Watch the trailers below, and feel secure in the fact that they're pretty much spoiler free, revealing only that all those superheroes will indeed be showing up in the flick for an epic showdown.
video player loading
.
.
.
video player loading
.
.
.
What do you think of these newest "Avengers" television spots? Tell us in the comments below or on Facebook and Twitter.