Malcolm McDowell happy to play the good guy in "Silent Night, Deadly Night" remake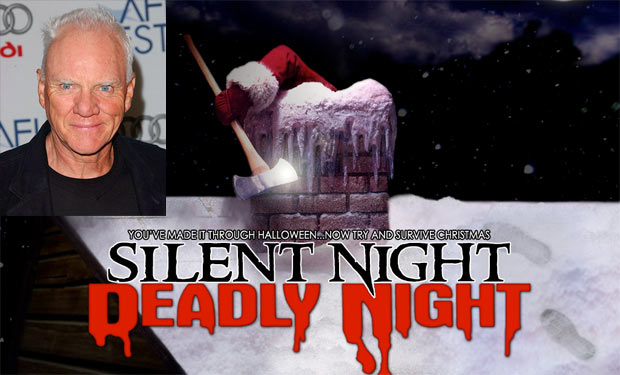 Posted by Scott Neumyer on
This week, Variety broke the news that Hollywood is slated to start shooting a "loose" remake of the 1984 killer Christmas classic "Silent Night, Deadly Night" next month. Directed by Steven C. Miller with a script from Jayson Rothwell, the film (now titled simply "Silent Night") will star the legendary Malcolm McDowell ("A Clockwork Orange") as Sheriff Cooper – a small town hero ready for some big action.
"I'm the good guy," McDowell said when he chatted with IFC to discuss his latest film "Suing the Devil." "And I'm chasing the bad Santa."
For an actor so accustomed to roles that are the antithesis of the "good guy" it will be a welcome respite from the rigors of always having to be the "bad guy."
"Yeah," the actor told us. "That's one of the reasons I wanted to do it. I'm happy to do it and I hope it's going to be good."
Don't expect McDowell to take any cues from Charles E. Sellier Jr.'s original film, though. He's never seen them.
"No, I haven't," he said. "And I'm not going to."
We only wish we could say the same for every film in the series after that original. Look for "Silent Night" to hit theaters this Christmas season.
You can see Malcolm McDowell playing Satan in "Suing the Devil" On Demand and Digital Download now.