Malcolm McDowell would love to play Loomis again in new "Halloween" remake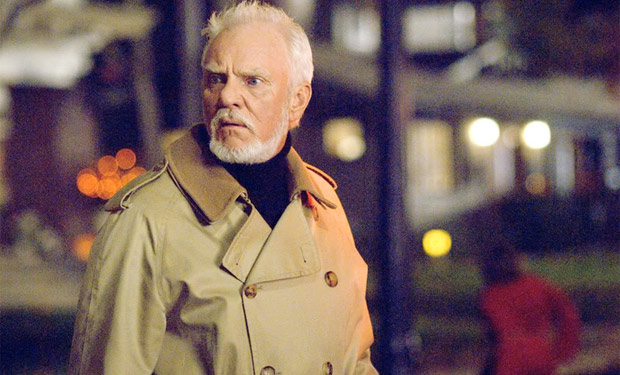 Posted by Scott Neumyer on
Bloody Disgusting reported this week that Michael Bay's Platinum Dunes has acquired the rights to the "Halloween" and is looking to produce a new sequel, or reboot, or remake of some kind in the near future. The property, previously held by the Weinstein Company, has already been remade once before by director Rob Zombie and starred Malcolm McDowell as Dr. Sam Loomis in a casting choice that was almost too perfect. IFC recently spoke with the acting legend to discuss his latest film "Suing the Devil," and he was kind enough to chat a little about his role in the "Halloween" franchise.
"Well, it would depend on a lot of things," McDowell said when asked if he'd like to reprise the role of Loomis in the new remake, "but listen, I'm a professional actor. Come with an offer."
Good news for horror fans is that McDowell does, in fact, love playing the character.
"I love that character," the actor said. "I love him. He's such a buffoon, in a way. He's a glorious character. I love Loomis. I enjoyed [the "Halloween" films] very much and I love Rob Zombie. He's a great guy. I had such fun working with him. He's a very talented guy and a very talented director."
While it's unlikely that we'll see Zombie behind the lens for another "Halloween" film, it would certainly be great to have McDowell back in the role it seems he was born to play.
Look for the Platinum Dunes version of "Halloween" to make the news rounds as more information is released over the next few months.
You can see Malcolm McDowell playing Satan in "Suing the Devil" On Demand and Digital Download now.