"Looper" teaser trailer has Bruce Willis and Joseph Gordon-Levitt facing off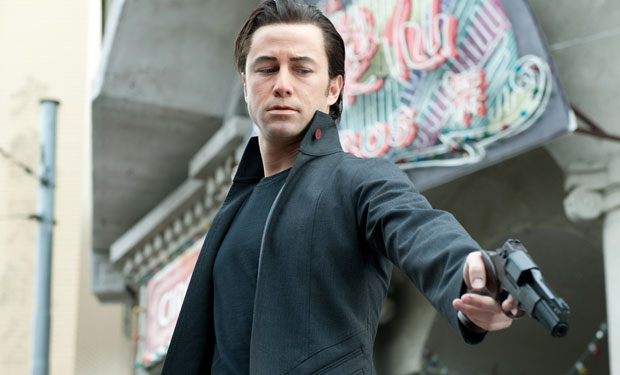 Posted by Terri Schwartz on
The past three days of hyped anticipation for the "Looper" trailer have been well worth it.
If we're going to be honest, we've been dying to see this film ever since Rian Johnson announced he was working on a new movie. The "Brick" and "Brothers Bloom" director is one of our favorite auteurs working in the business, and "Looper" seems to be the perfect combination of everything we love about his work.
The just-released teaser trailer for the flick shows that Johnson's first stab at sci-fi is going to downright awesome, and maybe even include a healthy dash of noir for good measure. And the fact that Bruce Willis seems to be playing second fiddle to Joseph Gordon-Levitt is downright awesome.
Time travel has yet to be invented in the present day of "Looper," but in 30 years it will be, albiet illegally and only available through the black market. Mob bosses send their hits back in time to be killed by hired guns known as "loopers," who then get compensated handsomely for it. Joe (Gordon-Levitt) is one such looper, and his life is going great until he finds himself face-to-face with his latest hit: his future self (Willis).
"Looper" is set to hit theaters on September 28, and stars Willis, Gordon-Levitt, Emily Blunt, Paul Dano, Noah Segan, Piper Perabo and Jeff Daniels.
Were you as impressed by "Looper's" first teaser as we were? Let us know in the comments section below or on Facebook and Twitter.