"Kick-Ass 2" has a script, a new director and should shoot this summer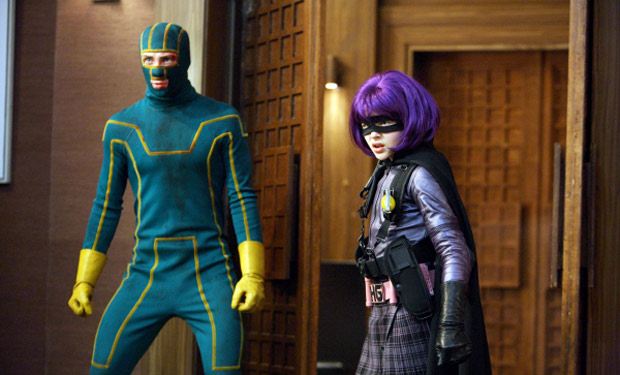 Posted by Terri Schwartz on
Ever since "Kick-Ass" came out in 2010, we've been dying for a sequel. And it turns out that "Kick-Ass 2" might be closer than we thought.
Comics creator Mark Millar took to his website to offer some new updates on the status of "Kick-Ass 2." It turns out that, though he won't be at the helm, former director Matthew Vaughn is going to be co-writing the movie. In addition, work has been done on the upcoming superhero flick and a new director and writer for the project have been selected.
"Kick-Ass 2 films this Summer. I expect there will be an announcement of some sort in the next week. Certainly before Kapow next month for sure," Millar wrote on his Millar Hour thread. "Matthew [Vaughn] is co-writing and producing, Kick-Ass being a labour of love for him. He selected the perfect director last year and we're very, very happy. Trust him… he knows what he's doing."
Turns out that Millar has already seen the script and is pretty impressed with it. Fans of the graphic novel will know what to expect, as he claimed the story stays pretty close to it. But Millar also had another interesting tidbit of information to share: there is a "Kick-Ass 3" planned.
"I literally just got a hard copy of the screenplay delivered this morning. What can I tell you that nobody knows? Actually, not a lot if you'd read the book because it's a very close adaptation," he told New Empress Magazine. "I can tell you that Chloe's a lot taller. Her brother's about 6'5 or something so I'm hoping she stops growing soon as we're planning a third one too."
Do you want to see two new "Kick-Ass" movies? Tell us in the comments section below or on Facebook and Twitter.