Producer Kevin Feige clarifies new "Avengers" scene rumor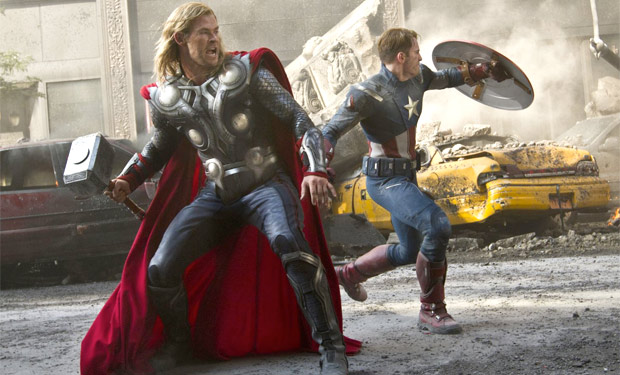 Posted by Terri Schwartz on
The rumor mill was recently sent into high gear after Robert Downey Jr. teased that he and his costars were going to film one more scene in "The Avengers" during an interview at the film's press conference in Los Angeles. Producer Kevin Feige and director Joss Whedon have both since come out to refute that claim, but it seems like that's just because their definition of "scene" differs from that of Downey.
In an interview with Blogomatic 3000 at the European premiere of "The Avengers," Feige teased that the new scene isn't what we think at all. But he did confirm that the cast had shot some more footage that could potentially go into the movie.
"I will tell you this: It was not a scene. It was not a scene. There's little things. It's been blown out of proportion. Which is fun, I like that things are blown out of proportion. Sometimes they're true sometimes they're not," Feige said.
He continued, "There is the potential that there will be one little change. People might not even notice it. It's not a big thing."
As someone who has not yet seen the movie, it's hard to be clear what Feige is talking about. Everything we've heard about the flick is that it's locked down and ready to go. It's hard to think that Whedon decided to go in three weeks before "The Avengers" hits theaters and change something in the movie. In all likelihood, any alterations will be so minor that we won't even know they're there.
Maybe Downey was just egging the press on to see if they'd bite, or maybe there actually is some substance to what he said. Feige has always done a good job of hedging questions, so it could be that he's trying to mislead people. Our hope is that Whedon shot something a little extra to tie in to the recent "Iron Man 3" Ben Kingsley casting announcement, as that will be Marvel's next film in this series to hit theaters. At least we only have to wait until May 4 to know for sure.
Do you think the new footage is as minor as Feige said? Tell us in the comments section below or on Facebook and Twitter.