Kevin Feige says they'll continue the Marvel movies "James Bond"-style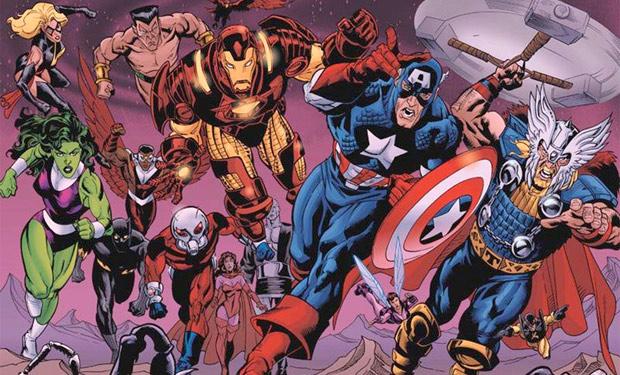 Posted by Terri Schwartz on
Breathe a sigh of relief: Marvel doesn't have plans to reboot any of their "Avengers" characters' storylines once the actor playing them departs the franchise.
That being said, don't expect the storyline to end just because someone doesn't want to stick with the series. Marvel Studios president Kevin Feige recently chatted with Badass Digest about the plan for future Marvel movies, and he said that they'll probably try to continue on with the character like the "007" movies do with James Bond.
"I think Bond is a good example," Feige said. "Let's put it this way: I hope [Robert] Downey [Jr.] makes a lot of movies for us as Stark. If and when he doesn't, and I'm still here making these movies, we don't take him to Afghanistan and have him wounded again. I think we James Bond it."
It's an interesting decision to make, and one we've already seen Marvel do before. When they wouldn't/couldn't bring Edward Norton back to play the Hulk in "Avengers," they replaced him with Mark Ruffalo and kept on doing as they were doing.
Considering comic book iterations of characters change just about every time a new writer or artist comes on board, this isn't such a strange decision. But that doesn't mean that Marvel is going to go out of its way to boot the actors they started with.
"I think [the character] can age with the actor, if the actor stays with it," Feige said.
Speaking of reboots, prequels and other ways to reenergize a series, Feige said he has seen "The Amazing Spider-Man" and loved it. He thinks that the terminology behind the film might turn some audiences off to it, and that's a shame.
"I think the term reboot has got to go. I think it's like after the 'Star Wars' movies nobody likes the idea of prequels, and reboots have turned into the same thing," he said. "It means 'Oh they've run out of ideas! It's bad.' I've seen 'The Amazing Spider-Man.' It's awesome. It's totally fresh and unique."
Would you want to see an "Iron Man" movie without RDJ? Tell us in the comments section below or on Facebook and Twitter!