John C. Reilly's "Wreck-It-Ralph" to feature classic video game cameos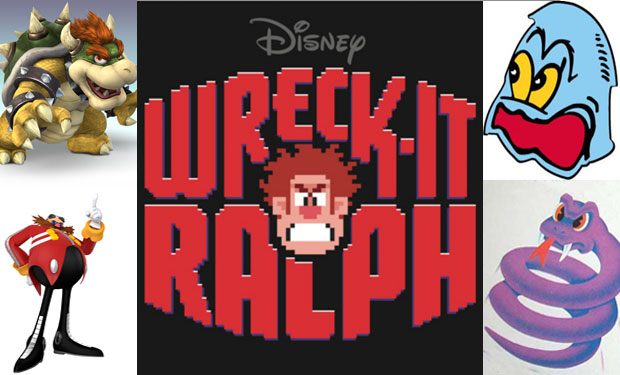 Posted by Aubrey Sitterson on
The 1988 flick "Who Framed Roger Rabbit" was great for a lot of reasons, but one of the most impressive parts was how cartoon personalities from numerous different studios showed up in the Disney produced flick. Similarly, Disney's new video game-focused "Wreck-It Ralph" is set to feature animated cameos from a number of different classic video game characters.
With a main character voiced by John C. Reilly, "Wreck-It Ralph" is an animated flick following the eponymous character on his quest to change from a video game villain to pixelated hero. In the world of the film, when an arcade shuts down for the night, all the characters from each cabinet are able to interact with one another, which sets the stage for the aforementioned cameos.
Disney screened what is meant to be the film's opening sequence at this week's CinemaCon, and the savvy eyes of Slash Film were able to spot a number of classic video game characters, including sprites from Nintendo, Sega and other iconic gaming companies. That single scene alone includes Bowser from "Super Mario Bros.," Doctor Eggman from "Sonic the Hedgehog," Zangief from "Street Fighter" and others – head over to Slash Film for the complete list. While that's all we have to go on right now, the concept of the film and the apparent cooperation from a number of video game companies points to even more cameos when the film is released this November.
Which classic video game characters would you like to see show up in "Wreck-It Ralph?" Tell us in the comments below or on Facebook or Twitter.