Jessica Chastain and Andy Lau in talks for "Iron Man 3" role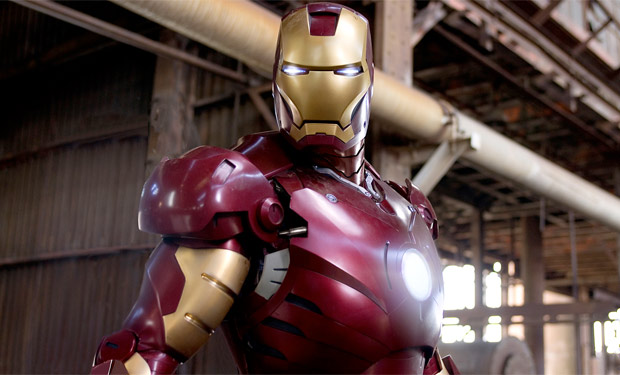 Posted by Terri Schwartz on
Could "Iron Man 3" have found its Maya Hansen? It certainly seems like it, if new reports are to be believed.
Deadline is reporting that Jessica Chastain was offered the role of a "sexy scientist every bit as smart as Tony Stark," and that seems to be in keeping with Maya's M.O. Apparently Chastiain's busy schedule originally prevented her from taking the role, but it's since cleared up and director Shane Black has extended an invitation to her to join the cast. Other actresses who were in contention for the role were Diane Kruger, Gemma Arterton and Isla Fisher.
Maya Hansen is one of the main characters in Warren Ellis's "Iron Man" graphic novel series "Extremis," which "Iron Man 3" is going to be based on. She is the bioengineer who originally dreamed up the idea of the Extremis serum, and turned to her partner Aldrich Killian to help her create it. Together, they decided to put the serum into the hands of terrorists and set them against Iron Man in order to prove the strength of the Extremis-enhanced supersoldiers created.
But Stark won't have to fight Maya and Aldrich alone. NeonPunch is reporting that Chinese superstar Andy Lau is in final negotiations to come on board the flick, likely as a old friend of Stark's. If NeonPunch is correct, the character Lau will likely play will be a scientist who represents China's technology sector and helps Stark combat "Iron Man 3's" villains by using "China's armored heroes."
Guy Pearce is currently in talks to play Aldrich, which means all the major roles in the flick (that we know about) have been filled. Ben Kingsley is another new villainous character to join the cast, though his part has yet to be revealed. It seems more and more likely that he'll be playing the Mandarin, though. Those three newcomers will be joining returning stars Robert Downey Jr., Gwyneth Paltrow, Don Cheadle and Scarlett Johannson in Marvel's first post-"Avengers" movie.
"Iron Man 3" is set to begin shooting in North Carolina in May. It's due to hit theaters on May 3, 2013.
Do you think Chastain and Lau will be good fits for these roles? Let us know in the comments section below or on Facebook and Twitter.