Director James McTeigue talks Wachowskis' "Cloud Atlas": "It's like no other movie you have ever seen"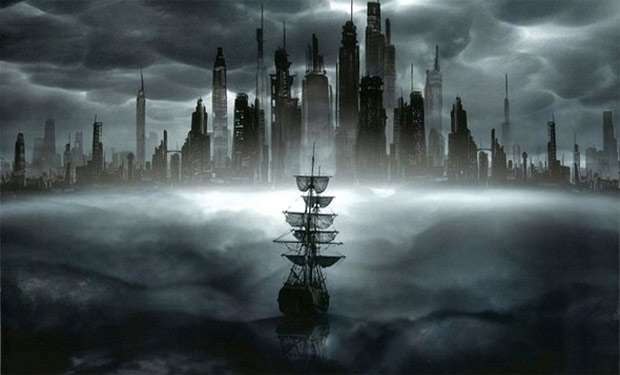 Posted by Terri Schwartz on
Even before "V for Vendetta" came out in 2006, you were likely already familiar with director James McTeigue's work.
"The Raven" director worked as assistant director on many small films throughout the 1990s, but had his big break in 1999 when he landed a job as first assistant director on "The Matrix." After that he was able to get the same position on "Star Wars: Episode II — Attack of the Clones," and was quick to work with the Wachowskis again on their next films: "The Matrix Reloaded," "The Matrix Revolutions" and "Speed Racer."
When McTeigue finally did get to work on his first feature, "V for Vendetta," it was the Wachowskis who helped him get the project through the studio system. He directed the movie off a script that Andy and Lana (then Larry) wrote, and they both acted as producers on the flick as well. The Wachowskis produced McTeigue's second feature film, "Ninja Assassin," as well, and they've stayed in contact while he worked on "The Raven."
It turns out that they have remained so close that the Wachowskis have already let McTeigue see their next feature film, "Cloud Atlas." Everything we've heard about their long-anticipated flick has led us to believe it will be like nothing we can expect. When we told McTeigue our assessment of the movie, he laughed and seemed to agree.
"It's like no other movie you have ever seen, which is the highest compliment I can pay it," he said.
With such a great working relationship behind them, McTeigue said that he expects to work with the Wachowskis again in the future. His next project is "Message from the King" and they're working on the sci-fi film "Jupiter Ascending," but he expects their working paths will continue to cross.
"I adore them. In my life, they've been great friends and they've been very generous. It's always good to work with them," he said. "We stay in contact. They've seen 'The Raven' and they like the movie. There's definitely a future where we'll do something together again, for sure."
Are you intrigued by "Cloud Atlas"? Would you want to see McTeigue and the Wachowskis work together again? Tell us in the comments section below or on Facebook and Twitter.