Jack White to score Johnny Depp's "The Lone Ranger"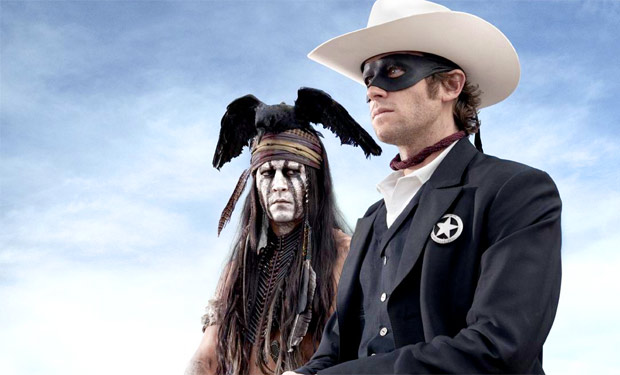 Posted by Brian Jacks on
We were already pretty excited for Disney's upcoming remake of "The Lone Ranger," but now that the studio has revealed who will be composing the project, we're even more thrilled. They announced yesterday at CinemaCon that Jack White will write, produce and perform the score for the upcoming flick.
White is no stranger to creating songs for big Hollywood films. He contributed tracks to soundtracks for movies like "Crazy, Stupid, Love," "The Social Network" and "The Other Guys." This will be his first time scoring a flick, though. And it couldn't be better timing either, since his solo album "Blunderbuss" has reinforced the fact that he doesn't need any other band members to make great music.
You probably know White best from his band The White Stripes, which he created with his sister Meg. They broke up a little over a year ago after more than 14 years of making music. White then went on to join the bands The Raconteurs and The Dead Weather. But what impressed us most about the esteemed musician's career was his first film role in "Cold Mountain."
Is it too much to ask to want White to have a part in "The Lone Ranger"? Probably, but it really would be a perfect fit. "The Lone Ranger" is going to be a bit lighter fare than "Cold Mountain" was, but at least White has shown that he understands the genre. That, and he's got the perfect quirky look for the flick.
"The Lone Ranger" tells the story of lawman John Reid's transformation into a "legend of justice," as told by his spirit warrior partner, Tonto. Directed by Gore Verbinski, it stars Johnny Depp and Armie Hammer. The film is due in theaters on May 31, 2013.
Are you excited that White will be composing this movie's score? Tell us in the comments section below or on Facebook and Twitter.