"Iron Man 3" could feature the Mandarin as a crime group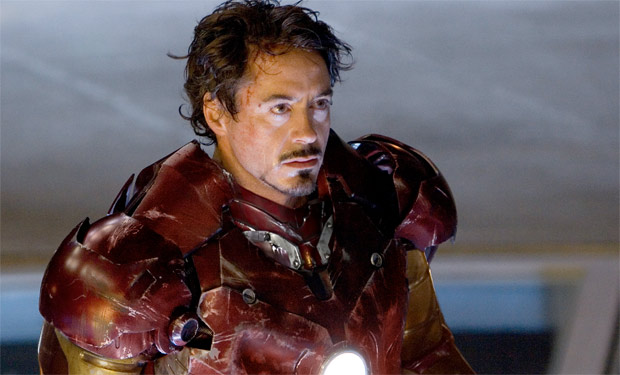 Posted by Terri Schwartz on
Disney brought a whole heck of a lot of material to their panel at CinemaCon yesterday, but some of the most interesting information came out of their segment on "Iron Man 3." The studio presented a sizzle reel (all old footage, unfortunately) for the upcoming flick that included a narration by director Shane Black.
ComingSoon.net attended the panel, and reports that Black dubded the movie a "technological thriller" and "crisis movie" set in a world of "international war, arms and terror." He added that Tony Stark will be put "through the wringer" as they explore the trials and tribulations of being Tony Stark. The villain for the flick hasn't been confirmed, but Black said that it will "frighten in today's world."
That's not much to go on, but yesterday's report by NeonPunch should help elaborate some of the villain talk. We already know that Guy Pearce is up to play Aldrich Killian and Jessica Chastain is in talks to play Maya Hansen, but it could be that the Mandarin character is different from what we expected.
Apparently the Mandarin could actually be a crime group that would potentially be led by Ben Kingsley's character. As Andy Lau's Chinese character is on Tony Stark's side, it is clear that the Mandarin is an enemy to both the US and China.
In the comics, the Mandarin derived his power from his 10 magic rings, but the "Iron Man" movies have always made a point to be based more in science than in fantasy. Granted, that could change once "The Avengers" comes out, but it seems like a big shift in tone to suddenly have Tony Stark battling magic forces in "Iron Man 3."
It could be that we'll see a realistic take on the magic rings in this upcoming flick. Since Black is touting this movie as involving an "international terror war," maybe the "rings" will actually be 10 terrorist cells or linked crime empires that make up "the Mandarin." That would also be a good way to tie into the terrorist storyline from Warren Ellis's graphic novel "Extremis," which "Iron Man 3" is going to be based on.
That's all pure speculation, of course, but at least it seems to be confirmed that the Mandarin will be a part of the movie in one form or another. We're still hoping Kingsley is involved as head honcho somehow, but we're starting to feel like a broken record with that sentiment. Hopefully we'll get confirmation on his role some day soon.
"Iron Man 3" is set to hit theaters on May 3, 2013. Robert Downey Jr., Gwyneth Paltrow and Don Cheadle are all going to be reprising their roles in the flick, but Scarlett Johansson just confirmed that she won't be returning for the third "Iron Man" film.
Are you looking forward to this storyline in "Iron Man 3"? Tell us in the comments section below or on Facebook and Twitter.