"Iron Man 3" casts Guy Pearce in villain role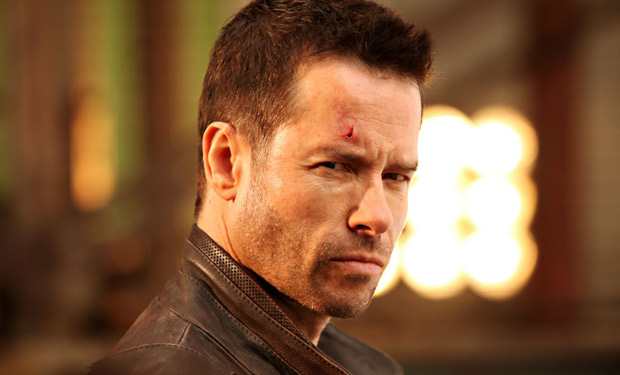 Posted by Terri Schwartz on
Ben Kingsley might be playing a villain in "Iron Man 3," but he won't be playing Aldrich Killian.
That responsibility will fall on the capable shoulders of Guy Pearce, Variety is reporting. The "Prometheus" star is in talks to play the geneticist who is one of Iron Man's antagonists in Warren Ellis' six-issue series "Extremis," the comic book storyline that "Iron Man 3" is going to be based on.
When Kingsley's name was first announced as a villain in the flick, it was assumed he would be playing Aldrich. But this new information seems to confirm the rumor that he will be playing Iron Man's greatest archnemesis, the Mandarin. In addition for the fact that Kingsley's the perfect fit for the role (despite the fact that he keeps denying that's what he'll be playing), a portion of "Iron Man 3" is also going to be shot in China, which seems to back up the Mandarin storyline.
Which Aldrich cast, that means that director Shane Black only needs to fill the role of Maya Hansen. Hansen is the bioengineer who originally dreamed up the idea of the Extremis serum, and turned to her partner Aldrich to help her create it. Together, they decided to put the serum into the hands of terrorists and set them against Iron Man in order to prove the strength of the Extremis-enhanced supersoldiers created.
"Iron Man 3" is set to begin shooting in North Carolina in May. It's due to hit theaters on May 3, 2013.
Do you think Guy Pearce is a good fit for Aldrich Killian? Does this mean Kingsley is actually playing the Mandarin? Tell us your thoughts in the comments section below or on Facebook and Twitter.