"High School" trailer features Adrien Brody as an insane drug dealer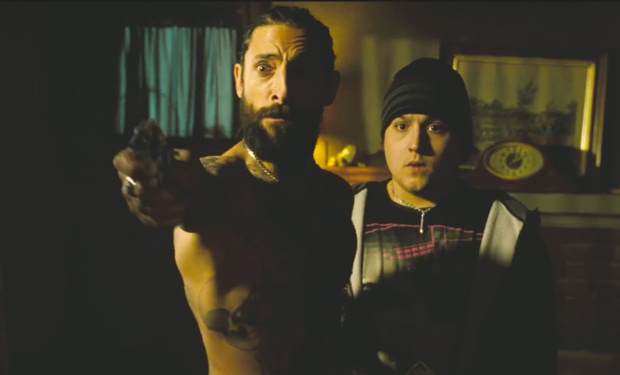 Posted by Aubrey Sitterson on
Way back in the halcyon days of 2010, John Stalberg, Jr.'s feature length debut film, "High School" debuted at Sundance, where it garnered its fair share of giggles, chuckles and other praise. Now, after years of bogarting the film, Anchor Bay Entertainment is ready to puff-puff-pass the flick onto the general public, with a June 1 release date. Best of all, it's your chance to finally see Adrien Brody as a tattooed, cornrowed drug dealer, and even more shockingly, Michael Chiklis as a guy with hair.
"High School" tells the story of a high school valedictorian, played by Matt Bush, who after getting high for the first time, finds out that his school is planning to institute a random drug test that could blow his chances at a scholarship. So, he takes the only reasonable course of action, which is to join forces with school stoner Sean Marquette and endeavor to get the entire school high, thus making it a…high school. Get it?
Goofy high concept aside, the trailer makes the film look like good fun, with manic drug-induced bro-heavy action reminiscent of one of our personal favorites, "Pineapple Express." No gunplay unfortunately, but where "High School" lacks in car chases and action movie adrenaline, it makes up for it with a zany turn by Brody as the appropriately named Psycho Ed, and Chiklis seemingly channeling Principal Rooney from "Ferris Bueller's Day Off."
What did you think about the new trailer for "High School?" Tell us in the comments below or on Facebook or Twitter.