Gary Ross officially out of "Catching Fire": The next director should excel at these five things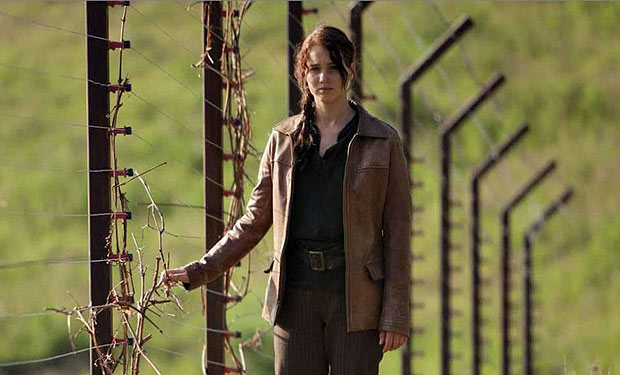 Posted by Terri Schwartz on
It's definitely disappointing that Gary Ross will officially not return for "The Hunger Games" sequel "Catching Fire." Lionsgate and Ross released statements today confirming his departure.
"Despite recent speculation in the media, and after difficult but sincere consideration, I have decided not to direct 'Catching Fire,'" Ross said. "As a writer and a director, I simply don't have the time I need to write and prep the movie I would have wanted to make because of the fixed and tight production schedule."
We felt Ross pretty much did a spot-on adaptation of "The Hunger Games," and did everything he needed to do in telling Katniss Everdeen's story. Since a new director is going to be stepping in to fill his shoes, here are five things they should excel at in order to make "Catching Fire" as good as its predecessor.
Be adept with CGI
In "The Hunger Games," Ross was able to get away with limited use of CGI because the Games were set in a wooded environment. Not so, in "Catching Fire." Without giving anything away, the setting for the second film is very specific and not easy to replicate. A set will have to be built, and a good portion of the movie will likely need to be computer generated. Because of that, the new director should have a history of working with CGI and, more importantly, have done a good job with it.
Be able to direct an action film
Again, we don't want to give too much away here, but "Catching Fire" will be arguably more action-packed than "The Hunger Games" before it. Ross did a great job shooting the action scenes in the first film, especially since it's only rated PG-13. There's no way Lionsgate will make "Catching Fire" rated R, so the next director had better be able to do the same thing this time around.
Be someone who can see through Katniss's eyes
Though the portrayal of Katniss Everdeen largely lies on Jennifer Lawrence's capable shoulders, the director also needs to be able to see the story through her eyes. "The Hunger Games" did a great job of translating the intimate story told in the novel to a larger tale on the big screen, while still telling it from Katniss's perspective. That can be attributed to the fact Ross was such a big fan of the book (we'll get to that later), but the new person in charge needs to be able to understand Katniss's motivations in order to do a good job of telling her story.
Be able to tell a love story
Honestly, the love story in "The Hunger Games" was a bit too downplayed for our liking, especially since Katniss's complicated relationship with Peeta is dealt with immediately in "Catching Fire." But the love triangle between Katniss, Peeta and Gale comes to the forefront in this upcoming sequel, and fans will never be more divided over who they're rooting for. (Let's face it, Gale becomes a dick in "Mockingjay.") The next director can't be someone who's going to shirk away from the lovey dovey stuff, because it's one of the more important elements of "Catching Fire."
Be a fan of the book
Above all else, the new director needs to be a fan of the series. Ross admitted repeatedly that he was a huge fan of the books and that was why he wanted to be the director to portray them on the big screen. In fact, it's rumored that his love for "The Hunger Games" alone was one of the reasons he didn't have any interest in directing its successors. But Ross made sure to work closely with author Suzanne Collins while working on the script in order to stay as true to the heart of "The Hunger Games" as possible. It was clear that he understood the story being told, and his love for the material came across in the final product.
What do you think the most important strengths of the new director should be? Tell us in the comments section below or on Facebook and Twitter.