Gary Ross will not return for "Hunger Games" sequel "Catching Fire"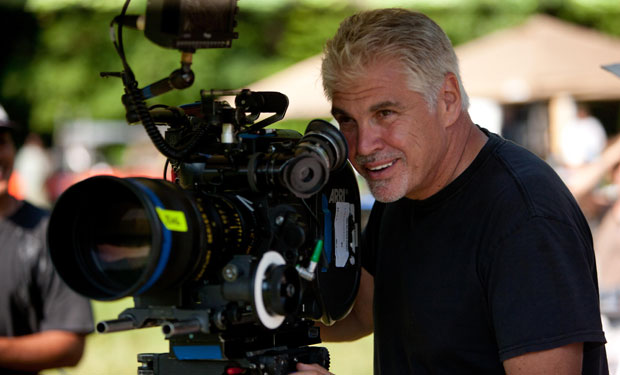 Posted by Terri Schwartz on
This news comes as a bit of a shock. Gary Ross initially said back in November that he'd be back to helm the sequel to "The Hunger Games," "Catching Fire," but new reports are now saying that he's bowed out of Lionsgate's hit franchise.
The Playlist has the news, saying that the studio will need to find a new director for the franchise before it can start shooting in the fall. Ross had been in negotiations for Lionsgate to try to land a bigger payday for "The Hunger Games'" sequel, and apparently he's opted to pass on the project. But The Playlist says that the decision was not only about the money.
"Ross has never been a filmmaker that repeats himself," their story reads, and it seems that he felt he would be doing so by returning to the Capitol in "Catching Fire." Yes, there are a lot of similarities between the first book and the second in structure and tone, but Ross also is said to have liked "The Hunger Games" the most.
Instead of directing "Catching Fire," Ross will go on to develop and direct a project that he's already written. Interestingly, he'll get paid more money for that than he would have for "Catching Fire."
It's a bit of a bummer that Ross won't be continuing the work he did on "The Hunger Games" in its sequel. Big franchises like "Harry Potter" and "Twilight" have changed a lot in tone over their films because they have had different directors helm each installment. Ross pretty much got the tone and content of "The Hunger Games" spot on, so hopefully whoever his successor is will do a similarly great job. Maybe Ross's friend Steven Soderbergh — who, interestingly enough, was a second unit director and filmed the District 11 riot scene in "The Hunger Games" — would be interested in the position.
Are you disappointed Ross won't be back for "Catching Fire"? Tell us in the comments section below or on Facebook and Twitter.