"G.I. Joe: Retaliation" trailer teases Bruce Willis and ninja fight scene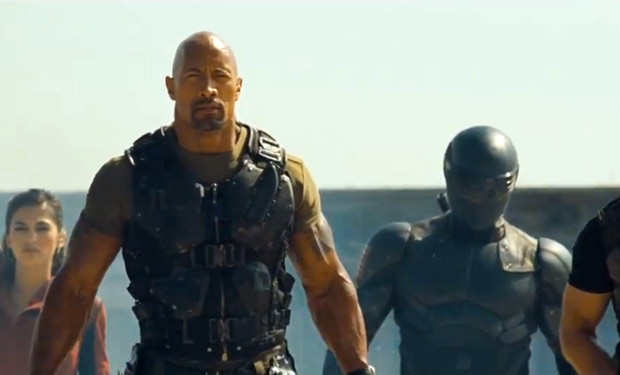 Posted by Terri Schwartz on
A new trailer for "G.I. Joe: Retaliation" is here, and it continues to convince us that this is going to be one of the most fun films of the summer.
Running at about three minutes in length, this new look at the movie gives us a good sense of what the story is about. Cobra forces have infiltrated the White House and replaced the President with their own operative. It is that person who orders the attack that wipes out most of the G.I. Joe's and sends them on the run for their lives.
Who are they to turn to other than the original Joe? Bruce Willis gets a lot more screen time in this trailer than he did in its predecessor, and hopefully that is indicative of the entire film. There are few things we love more than watching Willis kick ass. Who knows, maybe he's one of the people involved in the cliff-face fight scene (though somehow we doubt it).
Speaking of that fight scene, director John M. Chu recently told Collider that it will pay homage to issue 21 of the "G.I. Joe" comic book. In addition, it will run about 10 minutes in length and not include any dialogue. That's a pretty good portion of the movie's run time, which is currently clocking in at about two hours.
"G.I. Joe: Retaliation" stars Channing Tatum, Jonathan Pryce, Ray Park, Byung-hun Lee, Dwayne Johnson, Adrianne Palicki, Ray Stevenson, Willis and RZA. It's directed by "Step Up 3D's" Chu, which explains why the fight scenes are so well choreographed. The flick is due out in theaters on June 29.
What do you think of this latest "G.I. Joe: Retaliation" trailer? Tell us in the comments section below or on Facebook and Twitter.