"The Hunger Games" sequel "Catching Fire" lands Francis Lawrence as director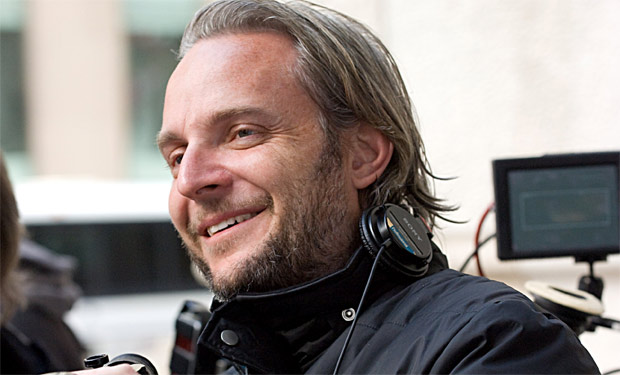 Posted by Terri Schwartz on
After Gary Ross's departure from "Catching Fire," Lionsgate has been busy trying to nail down a new director for "The Hunger Games" sequel. The studio originally tossed around names like David Cronenberg, Alfonso Cuaron and Alejandro Gonzalez Inarritu, but it ended up being Francis Lawrence who took the job.
It was something of a surprising choice because Lionsgate seemed to be reaching pretty high in their search for new directors. In the end, though, it seems like Lawrence will be a good choice. His only three feature film credits to date are "Constantine," "I Am Legend" and "Water for Elephants," but then again Ross had only done "Seabiscuit" and "Pleasantville" before "The Hunger Games." The key is that both directors have a clear visual style, and it's also nice that Lawrence knows how to deal with romance.
Anne Thompson does a great job detailing why Lionsgate chose Lawrence as director. It ultimately comes down to the fact that he was all they could get. No big name director was going to risk their name on a film with such a quick shoot time and currently unfinished script. Thompson said Lionsgate needed to find a director with something to prove, and they did in Lawrence.
Even though Lawrence has only done three films, he has plenty of experience making music videos with big name stars like Beyonce and Lady Gaga. That might seem frivolous at first, but it actually could really help Lawrence design and shoot the Capitol scenes and the ones during the Hunger Games. Even though Lawrence wouldn't have been our first choice for the movie, he does have most of the qualities "Catching Fire's" director needs. Now we just need to find out if he's read the book.
"Catching Fire" is due in theaters on November 22, 2013.
Do you think Francis Lawrence is a good choice for "Catching Fire's" director? Tell us in the comments section below or on Facebook and Twitter.