Five Jason Statham Movies In Order of Awesomeness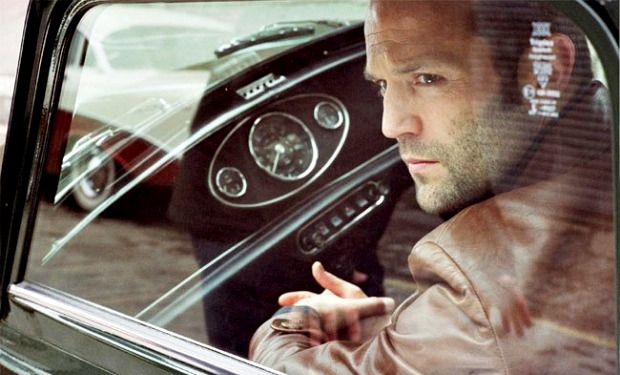 Posted by Melissa Locker on
This Sunday, we are ending the week in style with an airing of "The Bank Job." That's right, nothing says Sunday like Jason Statham. Especially when he is starring with Saffron Burrows in director Roger Donaldson's cinematic account of the true-life 1971 London bank robbery that baffled the authorities and fascinated the public. Statham stars as Terry Leather, a small-time car dealer who was trying to leave his shady past behind and start a family. Though he'd never been involved in any major crimes, he wasn't exactly on the straight and narrow his whole life either. Martine Love (Burrows) is a beautiful model from Terry's old neighborhood who knows that her former neighbor is no angel. When Martine proposes a foolproof plan to rob a Baker Street bank, Terry recognizes the danger but realizes this may be the opportunity of a lifetime. As the operation gets underway, the resourceful band of thieves burrows its way into a safe-deposit vault at the Lloyds Bank in Marylebone, quickly hitting a literal treasure trove of cash and priceless gems. But while the crew did know that the safe-deposit boxes contained millions in riches, they didn't realize that they also contained secrets that implicated everyone from London's most notorious underworld gangsters to powerful government figures, and even the Royal Family. Though the crime would make headlines all across Britain for several days after the fact, a government gag order eventually brought all reporting on the case to an immediate halt. Could it be that the most notorious bank robbers in recent memory were actually the most innocent people involved in this scandalous crime? The only way to find out is to watch on Sunday at 8/7 c.
Now "The Bank Job" is a fantastic film packed with intrigue and danger. But that's just par for the course for Statham. He's made a career being the go-to tough guy with a heart of gold. He gets the girl and the gold and he's easily recognized when silhouetted in front of giant 'splosions in the sky. He's just generally awesome and he certainly deserves a list. Thus here you go.
Five Jason Statham movies in order of awesomeness:
5. "Lock, Stock And Two Smoking Barrels"
Along with "Revolver" and "Snatch," the Guy Ritchie trilogy is just plain fun to watch.
4. "The Expendables"
Statham stands out even in a film crowded with other action stars.
3. "Death Race"
Statham is the perfect wronged man, on a mission to get payback. Plus 'splosions and killer cars.
2. "The Transporter"
It's a straightforward and slick action film with all the Statham, most of the fights, and tons of glory.
1. "Crank"
It's absurd, brilliant, and so much fun to watch. What else do you want in a Statham flick?
The Bank Job airs on IFC on Sunday at 8/7c