Exclusive Premiere: Marissa Nadler "The Wrecking Ball Company"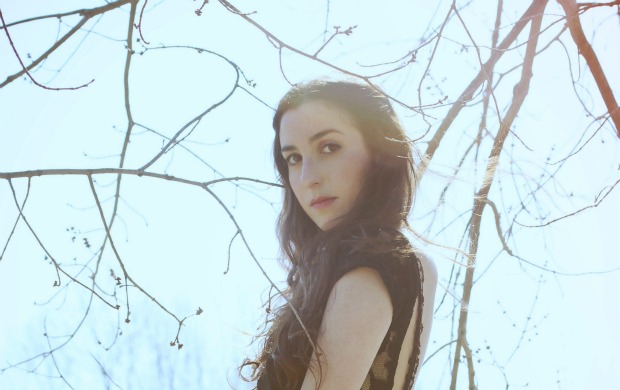 Posted by Melissa Locker on
Blessed with a voice that Pitchfork determined one you would "follow straight into Hades," Marissa Nadler makes music to swoon to. Her quixotic folk-inflected songs are the stuff of daydreams, but she doesn't have her head in the clouds. Far more than just a pretty voice, the Boston-based artist knows how to put the indie in indie rock. After putting out two critically-lauded albums on Kemado Records, she decided to venture out on her own. She raised money via a successful Kickstarter campaign and by selling records on Etsy. She was able to put out last summer's self-titled album on her own record label, Box of Cedar.
Her new album, "The Sister," is due out May 29, and is mean to be a companion to the self -titled album. Nadler describes it as "the most honest, natural record I've ever written." We are proud to present the video for her first single 'The Wrecking Ball Company' off of the upcoming release. Nadler explained that for her, "The song references the walls that can grow up between two people and how painful that distance can be. The couple is sharing the same desolate, unadorned house, but they are apart, and looking for a hopeful sign to bring them back together." As with most of Nadler's tracks, the song is gorgeously melancholic. The song pairs Nadler's wistful evocative voice with a guitar track that manages to eke out further layers of brilliant sorrow that you'll want to listen to again and again.
Watch her new video for "The Wrecking Ball Company" exclusively here:
video player loading
.
.
.