Danny McBride and Todd Phillips to remake Danish film/series "Klovn"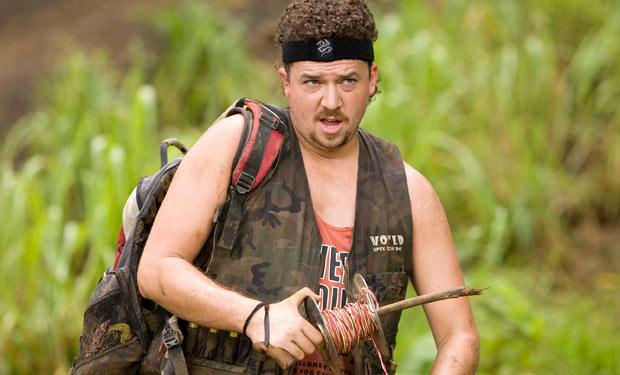 Posted by Terri Schwartz on
Danny McBride and Todd Phillips are going to be teaming up soon, and we couldn't be more thrilled. According to new reports, the "Eastbound and Down" star is going to start writing a remake of the Danish TV series-turned-film "Klovn" ("Clown") immediately. Warner Bros acquired the rights to the film, with the plan to have McBride also star in it and have Phillips produce.
Deadline has the news, adding that there are no plans for Phillips to direct the movie at this time. This will be the first time the duo has worked together since McBride's brief appearance in 2010's "Due Date," which Phillips helmed.
The premise of the film is that "two men and a 13-year-old boy embark on an R-Rated vacation." In the original, main characters Casper and Frank plan an epic "Tour de Pussy" canoeing trip where they plan to have sex with as many women as possible. Frank then discovers his girlfriend is pregnant and wants to get rid of the baby, so in response he takes her pre-teen son on the trip with them. The only problem is that they don't change their sex-filled plans.
When the series and flick were first released, they were largely compared to "The Hangover," so it makes sense why Phillips will be involved. Hopefully McBride will play Casper to give him a chance to show some depth and deviate a bit from his usual red neck best friend routine in films. It would be fun to see someone similarly ridiculous like Zach Galifianakis play Casper in order to really send this film spiraling into hilarious ridiculousness.
No word yet on when this remake will hit theaters, but Drafthouse Films plans to release "Klovn" in the U.S. on July 27.
Does McBride seem like the right choice to adapt and star in a remake of "Klovn"? Let us know in the comments section below or on Facebook and Twitter.