Daniel Craig to appear as James Bond at London summer Olympics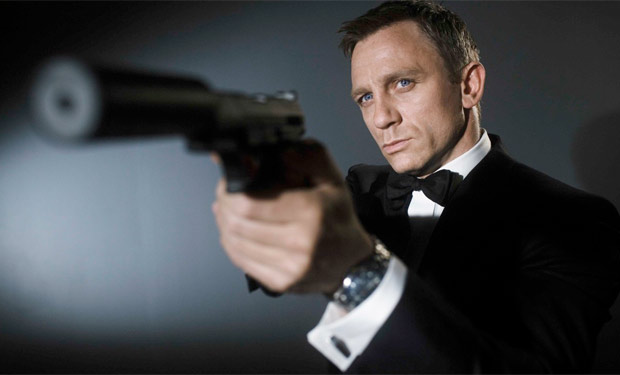 Posted by Terri Schwartz on
The latest James Bond movie might be entitled "Skyfall," but it turns out he could be on Her Majesty's secret service after all.
New reports are saying that Daniel Craig is slated to make a cameo appearance as 007 in a video directed by Danny Boyle for the summer Olympics. The Sun first ran the story on Sunday, but many wrote it off as just another April Fool's joke. Turns out that it actually is happening, and could even feature a cameo by the Queen herself. Here's a rule of thumb: if you have a news story that seems to be ridiculous but is actually true, don't run it on April Fool's Day, especially if that day is a Sunday.
But anyways, back to the actual news. Boyle has been hard at work putting together an Opening Ceremonies introductory video called "The Arrival." It will feature Craig (as Bond) arriving at Buckingham Palace by orders of the Queen. He is informed of his mission: to open the 2012 Olympic Games. Bond is then flown via helicopter to the Olympic Stadium, where he parachutes into the arena. No word yet on whether or not Craig will actually land in the Opening Ceremonies as part of a live stunt, but it doesn't seem too ridiculous.
Some scenes from the short were shot on location in Buckingham Palace, and Boyle and his crew actually made Craig jump out of a helicopter with a parachute to give the short an authentic feel. These are the things we do for love of country, I guess. The rumor is that the Queen might make an appearance in "The Arrival," but that has not been confirmed.
Craig is currently busy shooting "Skyfall," so it shouldn't be too hard for him to stay in character for this stunt. The opening ceremony takes place on July 27, and "Skyfall" opens in theaters on November 9.
Do you think that this is a cool idea for the London summer Olympics? Tell us in the comments section below or on Facebook and Twitter.