"Cosmopolis" reveals two new trailers following Cannes announcement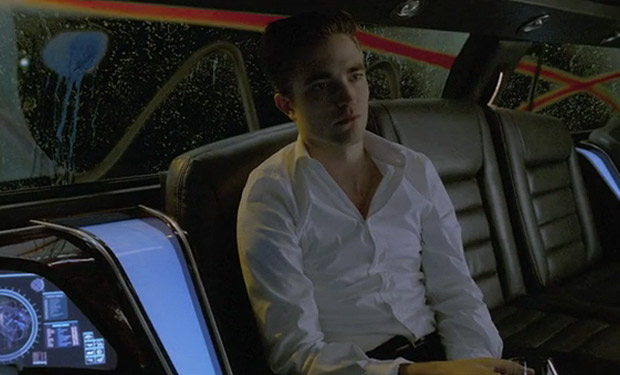 Posted by Terri Schwartz on
No matter whether you love or hate Robert Pattinson, it's hard not to be intrigued by his collaboration with David Cronenberg in "Cosmopolis." The film will premiere next month at the Cannes Film Festival, and two new trailers have been released to help tease its anticipated debut.
The first teaser comes at us from Twitch. Based on what we know of the movie and the novel it's based on, the trailer actually does a really good job of setting up the movie. "Cosmopolis" follows Pattinson's character Eric Packer as he journeys across Manhattan in his customized limo to get a haircut. But his trip becomes much more than just a simple drive across the island and, according to Twitch's synopsis of the movie, shows "a landscape that depicts the modern soul of the West at the end of the millennium."
Ropes of Silicon has released a trailer that teases a different side of the movie. During the course of Packer's simple journey, he'll cheat on his wife, be pursued by a stalker, get attacked by a protester and end up losing his entire fortune. All in a day's work for a bored stock market multi-millionaire, I guess.
In addition to Pattinson, the film stars Paul Giamatti, Juliette Binoche, Mathieu Amalric, Samantha Morton, Sarah Gadon, Jay Baruchel, Kevin Durand and Emily Hampshire. It's due in theaters in France on May 23 and doesn't yet have a US release date.
What do you think of these two new "Cosmopolis" trailers? Tell us in the comments section below or on Facebook and Twitter.