Bunk host Kurt Braunohler's World Wild of Animals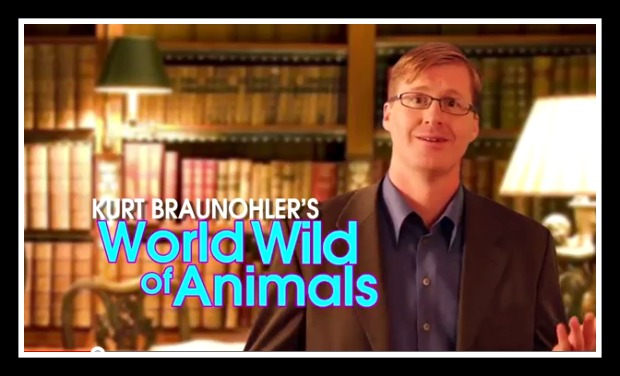 Posted by Melissa Locker on
Around IFC HQ, everyone is always looking at their watches (jk iPhones) and asking, "Is it "Bunk" time yet?" You see, we're very excited for our first foray into the cut throat world of game shows.
Unlike most game shows where you have to play public rounds of Hangman or answer questions in the form of questions (what is that?), all the contestants have to do on "Bunk" is make you laugh. The comedian contestants are armed with nothing but their wits as they respond to images they've never seen before, make up songs on the spot, complete drawing and sculpture challenges and interact with modern dancers, puppies, babies, gospel singers and more, all under the watchful eye of host Kurt Braunohler. The biggest laughs get the strangest prizes, the smallest laughs get even more surreal winnings. The show is so delightfully strange and downright hilarious that we know you are going to love it.
In addition to having way more entertaining challenges, we have a secret weapon: Our host, Kurt Braunohler. Unlike that poseur Alek Trebek or Pat Sajak or even Chuck Woolery, the host of our game show, knows actual stuff. How do we know that he knows stuff? Because it's on the internet, of course. Before Kurt joined the ranks of IFC's elite cadre of stars like R. Kelly, he was on the internet making important videos about animals. Kurt Braunohler's World Wild of Animals introduced viewers to the perils of parakeets, the problems of keeping badgers as pets, and so much more via his informative, educational and always 100% factual YouTube series.
Watch and learn fun facts about animals with Kurt Braunohler:
Killer Whales
Badgers
Parakeets
Dolphins
Bunk premieres on IFC on Friday, June 8.