Brad Bird talks "Mission: Impossible – Ghost Protocol" sequel and the divide between critically and commercially successful films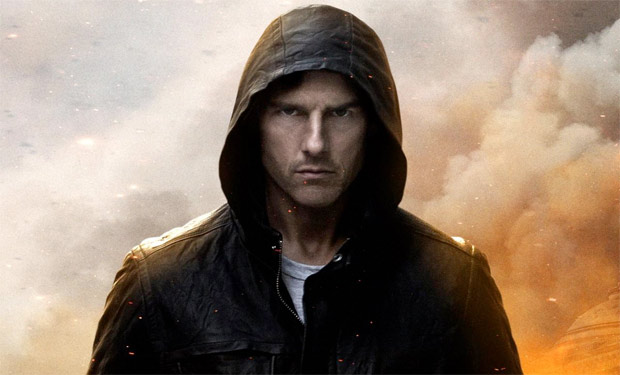 Posted by Terri Schwartz on
Brad Bird is coming off a big year. In 2011, he made his big break onto the live action scene with "Mission: Impossible – Ghost Protocol," a film that went on to be both a commercial and critical success.
So it seems fair to think that producer J.J. Abrams might approach Bird to direct the next installment of the "Mission: Impossible" saga. And, as it turns out, there just might be one in the works. But if that is going to happen, Bird hasn't heard about it yet.
"I don't know what their plans are for that," Bird said during an interview with IFC. "I'm sure there's one being planned."
When IFC chatted with Seth Rogen in a conference call promoting his hosting gig at the Spirit Awards, he admitted that he cast his Oscar Best Picture vote for "Ghost Protocol." It likely was the only vote the film received, but at least it showed that not all Academy voters skew towards indie darlings.
"He was in the minority, but I appreciate the support," Bird said with a big laugh.
It certainly highlights a big split between the films that the average moviegoer finds awesome and the ones nominated for Oscars. "Ghost Protocol" scored a 93 percent fresh on Rotten Tomatoes and also made $680 million worldwide, which is no small feat. Yet it was completely ignored on the awards circuit. So we couldn't resist asking Bird how he felt about the divide between films that the public loves and those that are rewarded at critical awards shows — a divide that isn't as evident with animated films.
"I don't know how to think about it. I don't want to become cynical and start thinking that the audience will settle for anything. I prefer to think that they appreciate a well-made movie," he said. "But, look, if you could get ahold of the Los Angeles Times from the '30s and you open up the movie section of an old newspaper, you'll see tons and tons of movies that you have never heard of that are starring people that were actually top stars of that day. So there were popular movies back then that have not really lasted, but they served their purpose at the time."
Bird went on, "I'd like to think that the hit movies now that are not that good will kind of do the same thing. They'll sort of be around, but not really at the forefront. I mean, George Raft was a big movie star in the '30s, and yet how many people talk about George Raft now? But you bring up Jimmy Stewart or John Wayne or Humphrey Bogart or Clark Gable, everybody knows who these guys are. So the goal is to make movies that are on that sort of level and sort of rise to the top. It all becomes part of the soup of past culture, it's just that some things [last]. People still watch Bogey movies because there's something about his persona that still feels modern."
Do you agree with Bird's view on the divide between critical and commercial successes? Tell us in the comments section below or on Facebook and Twitter.