Ben Kingsley in talks to join "Iron Man 3"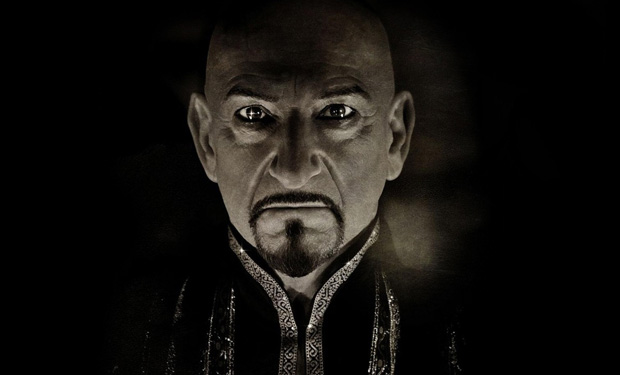 Posted by Terri Schwartz on
"The Avengers" is less than a month away from release, and Marvel is already gearing up to bring "Iron Man 3" to the big screen. The upcoming Iron Man movie is set to start filming next month and has the main cast — Robert Downey Jr., Don Cheadle, Gwyneth Paltrow and Scarlett Johansson — back on board. But the latest news from the project reveals it's close to landing itself a new villain, as well.
And that villain could be played by Ben Kingsley. Variety is reporting that the "Hugo" star is in talks to join the cast of "Iron Man 3." He won't play the Mandarin as many suspected, but rather a character "involved in the spread of a virus through nanobots," as "Iron Man 3" is loosely based on Warren Ellis' "Extremis" (first published in 2005).
The Hollywood Reporter later elaborated that Kingsley would "not be the primary villain" in the film. Their sources say there is still a chance Kingsley will play Mandarin in the movie, though that character might be altered as the script is still being written. According to THR, "the Mandarin's classic traits might be merged with a nano-technological virus seen in a storyline titled 'Extremis.'"
Kingsley has previously said he had no interest portraying the Mandarin on the big screen because he is "a racist caricature," according to ComicBookMovie.com. But maybe with some tweaks to the character — including changing the fact he's a Chinese communist ruler to appease the Chinese film market — Kingsley would be more willing to take the role.
"Iron Man 3" is directed by Shane Black, and slated for a May 3, 2013 release date.
Do you think Kingsley will be a good addition to the Marvel universe? Let us know in the comments section below or on Facebook and Twitter.