Ashton Kutcher to play Steve Jobs in new indie biopic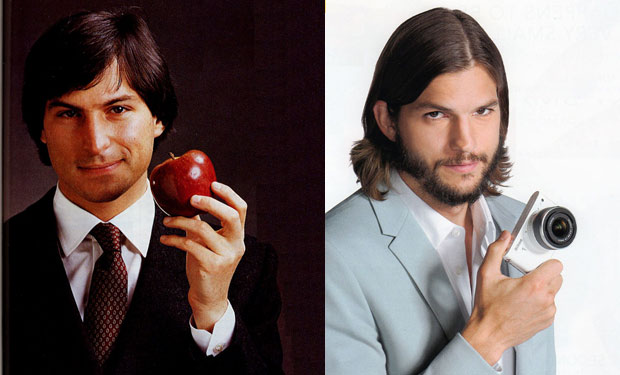 Posted by Terri Schwartz on
Yes, you read that right. New reports have stated that Ashton Kutcher will be portraying Steve Jobs in an upcoming biopic about the Apple CEO's life.
Before you start thinking that this is some sort of April Fool's joke taken too far, take a look back at young Steve Jobs and tell me he doesn't look like the spitting image of Kutcher. (Okay, I see a little Jason Schwartzman in there too, but I digress).
The news comes at us from Variety, with the extra confirmation that this is not in fact a joke. "Swing Vote's" Joshua Michael Stern will direct the film — simply called "Jobs" — off of a script written by Matt Whiteley. According to the plot synopsis for the movie, the biopic will follow Jobs' life from "wayward hippie to co-founder of Apple, where he became one of the most revered creative entrepreneurs of our time." It's unclear if this means we will be seeing an older version of Jobs up through his death, or if the movie will draw the line sooner.
The indie will begin shooting in May. No word yet on when it could hit theaters.
Do you like the sound of this casting? Tell us in the comments section below or on Facebook and Twitter.